Charles Kunert, PhD, Dean of the School of Graduate Studies
Heather Schiffke, MATCM, Associate Dean of Administration of the School of Graduate Studies
Questions? 503.552.1660 / Toll-free 877.669.8737 or admissions@nunm.edu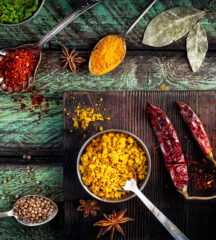 The MScA is designed to provide training in the art and science of Ayurveda to currently enrolled NUNM students and licensed medical professionals. Ayurveda is a perfect complement to our existing core programs in naturopathic and Chinese medicine, and may also be of interest to nutrition and global health students.
This program aims to train master's level researchers, evidence-based clinicians, and clinician researchers by offering courses that cater to multiple career paths. This program is designed for those interested in a strong foundation in research and study design in integrative medicine. As the need for evidence–based medicine grows stronger, the demand for research skills in integrative medicine has increased.
The Master of Science in Global Health is designed for students who desire to understand the complexity of global health challenges and contribute to solutions in a meaningful way.
This unique program combines public health with traditional medicine providing a whole-systems approach to global health. Program coursework investigates multi-disciplinary solutions to complex health issues, emphasizes health disparities and social justice, and offers fieldwork to hone skills locally or internationally.

The MSiMH combines integrative medicine and mental health care training for a truly unique, multidisciplinary, and collaborative learning experience. This whole systems approach to mental health provides students with concrete skills in biopsychosocial assessment, evaluation, diagnosis, and integrative and conventional therapies.
Students learn a variety of modalities, including mindfulness-base approaches to counseling and applied psychotherapeutic approaches to healing, by active participation. Additionally, students explore their own psyche, and study how what they learn about themselves shapes their personal identity as a health care professional.

The Master of Science in Nutrition at NUNM focuses on diets that are based on whole, unprocessed foods. To create a well-rounded curriculum, the program integrates nutritional biochemistry and pathophysiology with advanced clinical nutrition knowledge.
This active-learning curriculum provides a solid foundation in holistic nutrition and food systems, complemented by skill-training in cooking, teaching, and nutritional counseling.