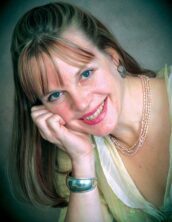 Jill Stansbury, ND
Jill Stansbury received her doctorate in naturopathic medicine (ND) from NCNM in 1988 and has taught at NUNM for 20 years. She teaches botanical materia medica, as well as classes focusing on herbs of the northwestern U.S. and advanced botanical therapies.
Dr. Stansbury received a grant from the Firebird Foundation in 2008 to support her work documenting the botanical knowledge of native communities (tribes) in the Peruvian Amazon.  She has a strong interest in ethnobotany and is working with universities in Peru to develop clinical and research relationships for projects in botanical medicine in the years to come.  She leads trips to Cusco, Peru and the Peruvian Amazon each August.
Dr. Stansbury is the author of several books and is a frequent contributor to several journals and other publications. Dr. Stansbury also serves on the editorial board of several journals.
As Clinic Director and primary care physician at Battle Ground Healing Arts in Battle Ground, WA, Dr. Stansbury specializes in the treatment of chronic disease states with a particular emphasis on botanical therapies, as well as homeopathy, nutrition, hydrotherapy, and other natural therapies.
Dr. Stansbury created the Professional Herbal Tea line for Wise Woman Herbals, the "Sinus-Free" formula for Planetary Herbals, and authored the Herbal Protocol Database for Gaia Herbs.
Dr. Stansbury is the mother of two grown children, and an avid gardener, musician, singer and artist. She spends half the year in South America with Cusco, Peru as a basecamp from where she travels into the Amazon researching medicinal plants.  She has an interest in Native American cultures and is working to support the rights of indigenous people.
Title

Adjunct Faculty

Focus

Botanical Medicine

Education

National College of Natural Medicine, ND, 1988

Office Phone

503.552.1631

Email

Courses

BOT440E/441E/442E Northwest Herbs I, II, III
BOT520/530/610 Botanical Medicine I, II, III
BOT620E/630E Advanced Topics in Botanical Medicine I, II
NPH410 Naturopathic Philosophy I
NPH411 Naturopathic Retreat
NPH610 Naturopathic Philosophy Tutorials