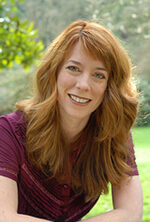 Carrie Baldwin-Sayre, ND
Dr. Carrie Baldwin-Sayre is the Associate Dean of Clinical Education for the College of Naturopathic Medicine and is chair of the Program and Student Assessment Committee. A 2004 NCNM graduate, she subsequently completed a three-year residency, then remained as an adjunct faculty member teaching a variety of core curriculum courses. She maintained a busy private practice in SE Portland until 2015 and enjoyed training and mentoring students as an NUNM community preceptor. Dr. Baldwin-Sayre is continuing her work with patients, students and residents as an attending physician in the NUNM Health Centers and as a clinical assistant professor at OHSU. As associate dean, she seeks to create and maintain high standards of excellence for the clinical curriculum, and respond to the changing demands of the transforming healthcare landscape to produce the highest quality naturopathic physicians in the country.
As president of the Oregon Association of Naturopathic Physicians and legislative committee member, she works toward the advancement and recognition of naturopathic medicine at the local, state and national levels. Dr. Baldwin-Sayre is a governor-appointed member of the Oregon Health Authority's (OHA) Integrative Medicine Advisory Group, whose mission is to educate and advise coordinated care organizations and insurance companies regarding the integration of alternative healthcare practitioners into their provider panels. She is also the only ND member of the OHA's Patient-Centered Primary Care Home Standards committee. In keeping with her passion for women's health issues, she sits on the medical advisory board for the Oregon Reproductive Health Foundation. In her spare time she enjoys hiking the beautiful Oregon outdoors with her husband Nick, tending their garden, and singing in a vintage swing-jazz band.
Title

Associate Dean of Clinical Education

Focus

Primary care, endocrinology, cardiology, gynecology

Education

National College of Naturopathic Medicine, ND, 2004

Office Phone

503.552.1860

Email

Courses

Clinic Observation I and II
Clinic Synthesis I, II, and III
Introduction to Clinic
Introduction to Community Education
Preceptorship (Community Experience)
Clinical Proficiency Examinations (OSCE) I, II, and III