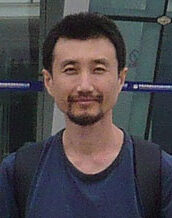 Joon Hee Lee, DAOM, LAc
Dr. Joon Hee Lee started teaching at NUNM in 2011 as adjunct faculty and joined as a full-time faculty in 2012. Dr. Lee studies and applies in clinic the Chinese classical texts including Shanghan Lun, Jingui Yaolue and Huangdi Neijing, the very foundation of Chinese medicine. His quest for finding the root and truth of Chinese medicine began when he realized that the reality of Chinese medical history up to present day is merely the different interpretations of and extensions from those experienced, formulated and written during the antiquity. Dr. Lee believes that the accurate understanding of the root can ensure one's ability to identify the benefits and shortcomings of later interpretations and developments, hence the improvement in clinical application and efficacy.
Fluent in classical literary Chinese, Dr. Lee also has access to the medical literature written in Korean and Japanese language, which enabled him to explore medical knowledge and techniques developed in the broader geographical area of the East Asia. Besides medical classics, he reads Confucian classics and early historical texts to better understand the antiquity and its language. Dr. Lee specializes in classical Chinese herbal practice, and at NUNM Health Centers he runs "herbs focused" rotations where patients with various health conditions are treated primarily with Chinese herbs.
Title

Assistant Professor

Focus

Classical Texts & Chinese Herbs

Education

Oregon College of Oriental Medicine, DAOM, 2010
Samra University, Los Angeles, MSOM, 2004

Email

Courses

Herbs I,II,III
Classical Texts IV,V,VI
Traditional Mentorship Tutorial
Clinical internship/observation rotation