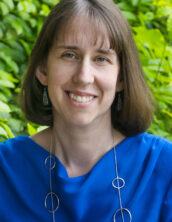 Melanie Henriksen, ND, MSOM, MN
College of Naturopathic Medicine
Melanie Henriksen, ND, MSOM, MN is the Dean of the College of Naturopathic Medicine, at the National University of Natural Medicine (NUNM). She is responsible for the day-to-day operations of the naturopathic program including development, delivery and assessment.
Dr. Henriksen graduated from NCNM's Naturopathic and Chinese medicine programs in 2005 and then completed two years of residency. Following residency, her private practice focused on women's health and prenatal care. She further diversified her education by obtaining a Master of Nursing degree in 2009 from Oregon Health & Science University.
In addition to her current administrative duties, Dr. Henriksen is a practicing clinician and directly oversees student clinic shifts. Outside of NUNM, Dr. Henriksen works at a national level to improve medical education though her involvement in accreditation and by leading a profession wide competency development for naturopathic medicine. She is passionate about integrative healthcare, collaborative medicine and evidence informed practice.
Title

Dean

Focus

Women's Health & Prenatal Care

Education

National College of Naturopathic Medicine, ND, MSOM, 2005
Oregon Health & Science University, CNM, 2009

Office Phone

503.552.1848

Email

Courses

CLE 811–Clinic Primary Rotation
CLE 709–Clinic Secondary Rotation