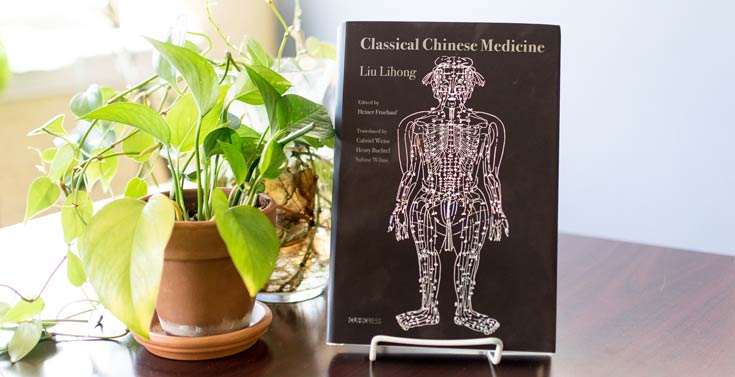 A new book review of Liu Lihong's highly influential 思考中医 traces the origin of the term "Classical Chinese Medicine (CCM)" to the groundbreaking scholarship of Heiner Fruehauf, PhD, LAc, who founded the College of Classical Chinese Medicine at the National University of Natural Medicine in 1992.
Ian Johnson, senior fellow for China Studies at the Council on Foreign Relations, wrote the review ("Chinese Medicine in the Covid Wards"), which appears in the Nov. 4, 2021, issue of The New York Review of Books. In the review, Johnson notes:
Liu gave a series of lectures … to a group of Fruehauf's American students from the National University of Natural Medicine in Portland who were visiting China. [Fruehauf] recorded and transcribed his talks, later editing them into book form.

-Ian Johnson
In response to the review, Dr. Fruehauf writes:
Many of you may remember the publication of Liu Lihong's book, Classical Chinese Medicine, several years ago. The history of this influential work, which at one time became the best-selling non-fiction book in China (over 500,000 copies sold), happens to be intricately intertwined with our school [NUNM]. The original manuscript was created from a recording of lectures Dr. Liu gave to NUNM students participating in the 1999 China trip.
I eventually organized the English publication of the book by shepherding a team of NUNM faculty and students, who translated the text over a span of 10 years, most notably Gabriel Weiss, MSOM ('02), ND ('05) and Sabine Wilms.
The English version is now in its second printing and attracted the interest of Ian Johnson, an accomplished China expert. His positive review of this book, including mention of its NUNM-related history, will appear in the New York Review of Books—the first Chinese medicine publication to ever appear in this distinguished journal.
In his article, Johnson not only emphasizes the importance of the classical orientation for the clinical efficacy of our medicine, but showcases Dr. Liu's early efforts to treat COVID-19 with acupuncture and Chinese herbs in Wuhan. The piece thus reminds all of us—practitioners and patients alike—that it remains a viable therapeutic option [for many conditions].