The Board of Directors meets three times each year: starting with the Annual Meeting, which is held in the fall, prior to November 15; the winter/spring meeting is held in February or March; and the final meeting for the year is the Board retreat held at the end of June, in conjunction with the University's commencement ceremony.
Executive Committee (Voting Members)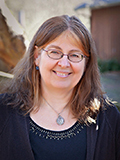 Willow Moore, DC, ND, Board Chair
Chair – Compensation & Evaluation Committee
Dr. Willow Moore is a chiropractic and naturopathic physician. She graduated from the University of Washington with a BS in Chemistry, Western States Chiropractic College,cum laude, and NCNM. She is licensed as a chiropractic and naturopathic physician in Oregon, Washington and Montana. Dr. Moore is a past board member of AANP, the American College of Naturopathic Obstetricians and the Montana Board of Alternative Medicine. In addition to her service to NUNM's board, she presently serves on the board of Phoenix Rising Transitions, facilitating the transition from prison to community. Dr. Moore volunteers with CASA, Court Appointed Special Advocates for foster children and she is a certified instructor for equine facilitated learning.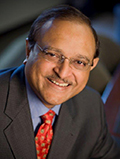 Mohan Nair, MS, Board Vice-Chair
Mohan Nair is chief innovation officer at Cambia Health Solutions. Cambia is a family of companies that provide a wide range of products and services, including healthcare IT and software development, retail health care, health insurance plans that carry the Blue Cross and Blue Shield brand, life insurance, pharmacy benefit management, consumer engagement and wellness. Mr. Nair joined Cambia in 2004 as executive vice president and chief marketing executive, accountable for product development, brand management, consumer-directed health systems and e-business. As chief innovation officer, Nair directs Cambia's approach to healthcare transformation as it explores innovation, incubation and the creation of new businesses.
Mr. Nair brings a depth of business experience and acumen to NUNM's board. A technology entrepreneur, educator, strategy consultant and healthcare innovator, he has played key roles in successful emerging businesses throughout this career. In addition to his role at Cambia, he was an adjunct professor of management at Kellogg School of Management for 10 years. He is the author of Strategic Business Transformation. Mr. Nair holds a master's degree in computer and information science from the University of Oregon and received accreditation in advanced management from Stanford University.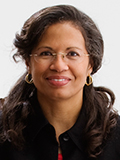 Lori Blankinship, ND, Board Secretary
Chair – Board Development Committee (BDC)

Dr. Blankinship, a native of Kansas City, enjoyed an 18–year corporate career in the areas of human resource training and development, and executive administration. Dr. Blankinship received most of her clinical training in under-served communities, including rotations at the Outside In clinic, focusing on women's reproductive health, and providing low-cost medical care to the homeless and disadvantaged of Portland, Ore.
She is currently CEO of Village Medicine, a company specializing in health and wellness education; and is the CEO and medical director for the Village Clinic and Wellness Center. She also serves on the board for the Campaign to End AIDS, and has served on the Fibromyalgia Coalition International board. Dr. Blankinship received a fellowship with the Robert Wood Johnson Foundation's, Ladder to Leadership Initiative, which is co-sponsored by the Center for Creative Leadership and Health Care Foundation of Greater Kansas City (leadership training in community-based medicine).
Winston Cardwell, ND, LAc, Board Treasurer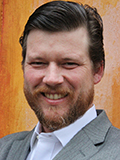 Chair – Finance and Administrative Affairs Committee (FAAC)
Dr. Winston Cardwell, a native of Georgia, graduated from NCNM in 2005 with degrees in naturopathic and Chinese medicine. He completed a fellowship from the Medical Academy for Pediatric Needs in Irvine, Calif., and has advanced training in integrative cardiology and oncology. After graduation, he was accepted into a postdoctoral clinical internship at the distinguished Chengdu University of Traditional Chinese Medicine Hospital in China, where he trained in pediatrics, neurology and gynecology. Dr. Cardwell is the founder of Atlanta Integrative Medicine in Roswell, Ga., where he practices primary care medicine. He is president of the Georgia Association of Naturopathic Physicians, and a member of the American Association of Naturopathic Physicians, the American College for the Advancement of Medicine, the Oncology Association of Naturopathic Physicians and the Medical Academy of Pediatric Special Needs.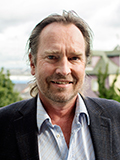 Christoph Kind, ND
Chair – Strategic Planning Committee (SPC)
Dr. Kind received his BSc in Biochemistry and Microbiology from the University of Victoria in 1982, and graduated from NUNM in1986 with a Doctor of Naturopathic Medicine degree. He began his family practice in Victoria, Canada, and in 1988 moved his practice to Courtenay, Canada. He has received training in homeopathic medicine from the New England School of Homeopathy and is board certified in ozone therapy; bi-oxidative medicine and chelation therapy; and prolotherapy and neural therapy. Dr. Kind is a member of the Canadian Association of Naturopathic Doctors and a past president of the British Columbia Naturopathic Association. He has served on the Board of Naturopathic Examiners for the Association of Naturopathic Physicians of British Columbia as well as the College of Naturopathic Physicians of British Columbia. Dr. Kind is a past member of the Naturopathic Physicians Licensing Examination Committee for North America.
Executive Committee
(Non-Voting Members)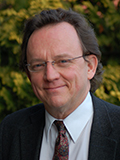 David  J. Schleich, PhD, President, Ex Officio to the Board
Dr. Schleich has been in the higher education and health fields for over 30 years. Formerly president of Canadian College of Naturopathic Medicine (CCNM) for seven years, he was also vice-president academic of Niagara College and president of Truestar Health. He was a professor for many years and is a respected leader in the natural health field in Canada and the United States.
Directors (Voting Members)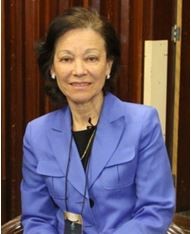 Sonia de Quateli Doi, MD, MA, PhD
Dr. Sonia de Quateli Doi is a research associate professor and director of the Nephrology Research Laboratory in the Division of Nephrology, Department of Medicine at Uniformed Services University in Bethesda, Maryland. Born in São Paulo, Brazil, Dr. Doi holds dual Brazilian and United States citizenship. She earned her MD degree in 1976, a Master of Medical Sciences in 1987 from the University of São Paulo, School of Medicine, and a doctorate in 2000 from the University of São Paulo, School of Pharmaceutical Studies. Board certified in endocrinology and metabolism, she is the recipient of many research awards and grants.
After serving as an attending physician at the University of Sao Paulo Medical Center, Dr. Doi became the founder and director of the Comprehensive Diabetes Outpatient Care Program at the medical center. In addition, she was as a research associate at John Hopkins University in Baltimore and a guest researcher in the Renal Cell Biology Section, Metabolic Diseases Branch, at the National Institutes of Health, in Bethesda, Maryland.
Dr. Doi has extensive teaching experience, has published numerous research papers and lectured widely. She has served on a number of healthcare research and advisory committees in São Paulo and the U.S., including the National Kidney Foundation.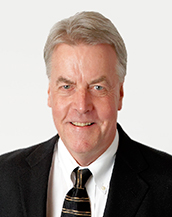 Don Drake
Mr. Drake is currently vice president of Melvin Mark Brokerage Company and has over 25 years experience in the real estate, in general commercial real estate brokerage and advisory services. Mr. Drake's public service includes serving on an advisory board to Multnomah County in the disposition of a 100–acre county–owned property. He has been on several advisory committees for the Portland Development Commission on Portland's Inner Eastside Industrial and Commercial Districts. He has been a supporter of the Japanese Garden and chaired a successful fundraiser for that organization. He was previously a 10-year board member of the Northwest Academy in Portland Ore, a private middle and secondary school, whose focus is integrating art and technology with proficiency–based academic programs. Mr. Drake is a founding member of the Commercial Association of Realtors and was its president in 1997; he is currently a member of the Portland Building Owners and Managers Association.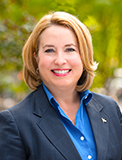 Jodi Delahunt Hubbell 
Jodi Delahunt Hubbell has almost 30 years of diverse banking experience that includes leadership roles in commercial lending, small business banking, finance, service quality, business development, retail banking, consulting and risk management. After living in Portland, Oregon for many years Jodi recently relocated to Salt Lake City, Utah and is now Executive Vice President & Director – Risk Management, Enterprise Risk Management at Zions Bancorporation.  Jodi has a Bachelor of Business Administration from the University of Portland and a Human Resource Management Certificate from Villanova University.  One of Jodi's proudest moments was being recognized in 2013 with a Portland Business Journal Orchid Award as a "Woman of Influence".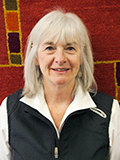 Patricia Kramer, PhD, Chair Academic Affairs Committee (AAC)
Dr. Patricia Kramer is a professor in the Department of Neurology at Oregon Health & Science University (OHSU). She completed graduate training in Physical Anthropology, followed by post–graduate training in Genetic Epidemiology.  Over the past 30 years she has participated in efforts to map genes for a number of neurodegenerative and eye-related disorders, including Alzheimer's disease, dystonia and adult-onset glaucoma. Her current efforts are focused on identifying genetic and environmental correlates of healthy brain aging. Dr. Kramer is also involved in a number of faculty development and mentoring activities within her department, as well as the larger School of Medicine at OHSU.  In addition, over the past several years, she has been nurturing a growing passion for herbalism and botanical medicine.
Anupam Narayan, MBA
Mr. Narayan is chairman and CEO of Rockwood Associates LLC, providing strategic and business advisory services with a focus on the global hospitality and tourism indus­try. With 30 years of business experience, he recently served as president and CEO and director of Red Lion Hotels Corporation. He has held leadership positions at both public and private hotel and real estate companies, including Doubletree Corporation, Red Lion Hotels, Inc., and Holiday Inns, Inc. He has significant accomplishments in franchising, business turnaround, finance, brand strategy, planning, international operations, IPOs, debt financing, mergers and acquisitions, and development. In 2003, he was nominated for "Business Leader of the Year" by the London-based Hotel Reports publication. He is a frequent speaker at hotel industry and investment conferences worldwide and served on the Board of Directors for the International Hotel & Restaurant Association based in Paris, France, and as the chairman of its Chains Council. He has also served on the CEO Council and the Governmental Affairs Committee of the Ameri­can Hotel & Lodging Association. Mr. Narayan is a graduate of the Indian Institute of Technology, Kanpur, India, and he received his MBA at the University of Florida.
Dr. Judith A. Ramaley (pronounced Rah may' lee) is president emerita and distinguished professor of public service at Portland State University (PSU) in the Mark O. Hatfield School, of Government. She is also president emerita of Winona State University. She holds an appointment as a senior scholar with the Association of American Colleges and Universities and is also a member of the board of Second Nature, an organization committed to create a healthy, just and sustainable society through the transformation of higher education.
Dr. Ramaley has served as a visiting senior scientist at the National Academy of Sciences and assistant director, Education and Human Resources Directorate (EHR) at The National Science Foundation (NSF). While serving at NSF, Dr. Ramaley also held a presidential professorship in biomedical sciences at the University of Maine and was a fellow of the Margaret Chase Smith Center for Public Policy. Additionally she served as president of The University of Vermont (UVM), as well as professor of biology.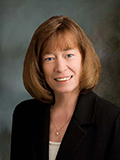 Andrea P. Wolcott, MSHRM
Andrea (Andy) Wolcott served as the group vice president and senior officer of the Salt Lake City Branch of the Federal Reserve Bank of San Francisco from 1991 until 2010. In this capacity, Ms. Wolcott was responsible for branch strategic and tactical planning, product and service delivery, and policy development. For the eight years prior to her retirement from the Fed, she was responsible for development and implementation of a comprehensive commercial bank relations initiative covering the nine western states and over 600 banks.
She serves on many boards and committees in the Salt Lake City area, including United Way Leadership Giving, Finance, Audit, Governance and Ethics Committees; chair of the Women's Philanthropic Network Membership Committee; and the Salt Lake Area Chamber of Commerce Board of Directors, where she chairs the Women's Business Center Board. Previously, she was on the business advisory council for Utah Valley State College, the National Advisory Board at the University of Utah, David Eccles School of Business, and the business school advisory board at Westminster College. Ms. Wolcott earned a bachelor's degree in foreign service at Georgetown University, a master's degree in human resource management from the University of Utah, and a master's-level equivalent degree from Pacific Coast Banking School in Seattle.
Constituency Representatives to the Board (Non-Voting Members)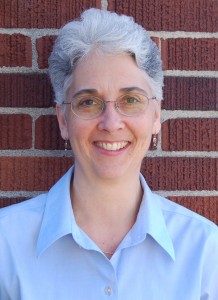 Gaia Mather, ND, Faculty Representative
Dr. Gaia Mather is a native of Portland, and graduated from NCNM in 1990. Holistic medicine encompasses a philosophy that is of special importance to her — that all life is sacred and all life is connected. Gaia enjoys treating her 'animal family,' which consists of one small Boston terrier and three cats, with naturopathic remedies to keep them healthy and happy. Gaia is a long-time member of a local women spiritual circle, and she knows the magic that happens as women gather to share their gifts and wisdom.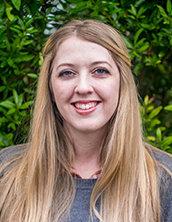 Sara Monaghan, Staff Council Representative
Sara Monaghan joined NUNM in 2012 with more than seven years of experience in sales, administration and clinic office management. She has held several positions within NUNM Clinic Operations including clinic operations coordinator, medical records assistant, medical records coordinator, and her new role as clinic operations assistant manager. Sara has shown extraordinary ability to manage multiple projects simultaneously all while performing her job duties while completing her bachelor's degree in health science this year at Pacific University. Prior to NUNM, Sara worked for an internationally known homeopathic medical doctor in Arizona who specializes in thyroid disorders. During this period, she made it her mission to advocate for alternative medicine awareness. Sara plans on continuing her education at NUNM with a Master of Science in Global Health degree.
Dylan Shanahan, Senior Student Representative
Dylan is in his fourth year student in the naturopathic medicine and classical Chinese medicine programs. He grew up on Harstine Island, across the waters from Olympia, WA. He received his undergraduate degree from The Evergreen State College with a double bachelor's in art and science, focusing on pre-medicine. Since the fall of 2012 Dylan has been an active and involved student at NUNM. His has served as a SGA class representative, and as a student ambassador for NUNM admissions department, sharing his passion for natural medicine with prospective students. Most recently, he has been a member of the Program and Curriculum Review Committee. In his free time, he and his wife, Kyoko Kato and mother, Vikki Voss put on the Shanto Harmony Summer Camp for Japanese and American high school students. In its third year, the summer camp focuses on language, cultural exchange, and environmental awareness.
Karl Allen, Junior Student Representative
Karl is a second year doctoral candidate in the classical Chinese medicine program. He attended high school in northern Idaho and after a quick stint with a local junior college, joined the Army and spent the next 23 years serving our country. He received his undergraduate degree in 2001 from Kansas State University with a BS in Geology and received his Master's degree in 2009 from the University of South Carolina with an International MBA. In 2014, while living in Hawaii, the mountains and trees inexplicably spoke to him and he realized his next path was natural medicine so he retired from the Army and moved to Portland to attend NUNM. Karl and his wife, Tina, have three adult children and one granddaughter and enjoy spending time with family as often as possible.
Emeritus (Non-Voting Members)


John R. Campbell, PhD, DSc, DLitt, Emeritus
Years served:
1998-2013

Steven P. Marsden, DVM, ND, MSOM, Emeritus
Years served:
2004-2013

Nancy W. Garbett, MEd, Emeritus
Years served:
2003-2013

Corey Resnick, ND, Emeritus
Years served:
1980 – 1999
William J. Keppler, PhD, Emeritus President
Years served:
2003-2007

Andrea C. Smith, EdD, Emeritus Staff
Years served:
1991-2017
Michael G. Manes, DLitt, Emeritus
Years served:
1998-2012
NUNM, in compliance with state and federal laws and regulations, does not discriminate on the basis of race, color, national origin, religion, sex, sexual orientation, marital status, age, disability, or veteran's status in any of its policies, procedures, or practices. This nondiscrimination policy covers admission and access to, and treatment and employment in, College programs and activities, including but not limited to academic admissions, financial aid, educational services, and employment.