Founded in 1956, NUNM is the longest active accredited natural medicine school in North America, which is why NUNM is sometimes referred to as "The Mothership."
Located in southwest Portland, NUNM's urban campus is just a short distance from downtown and the Willamette River, with a clear view of the Portland Aerial Tram connecting the city's South Waterfront district and the main Oregon Health & Science University campus.
NUNM's campus consists of six integral spaces located within close walking distance to one another:
Academic Building
Administration Building
Lair Hill Health Center
Radelet Hall
Helfgott Research Institute
Minh Chau Garden and Min Zidell Healing Garden
Read more and scroll through the photo slideshows below to get a better sense of these special places on NUNM's campus.
Academic Building
Built in 1912 as the Josiah Failing Elementary School Building, this historic structure has always been dedicated to education. It served as the first location of Portland Community College until 1996 when NUNM purchased the property.
Today, the Academic Building houses the classrooms where students prepare for exciting careers in natural medicine and healing. Programs include naturopathic medicine, classical Chinese medicine, nutrition, integrative medicine research, global health, and integrative sciences. Faculty-to-student ratios are low, making it easy for students to connect with faculty and fellow students.
Academic Building Tour Gallery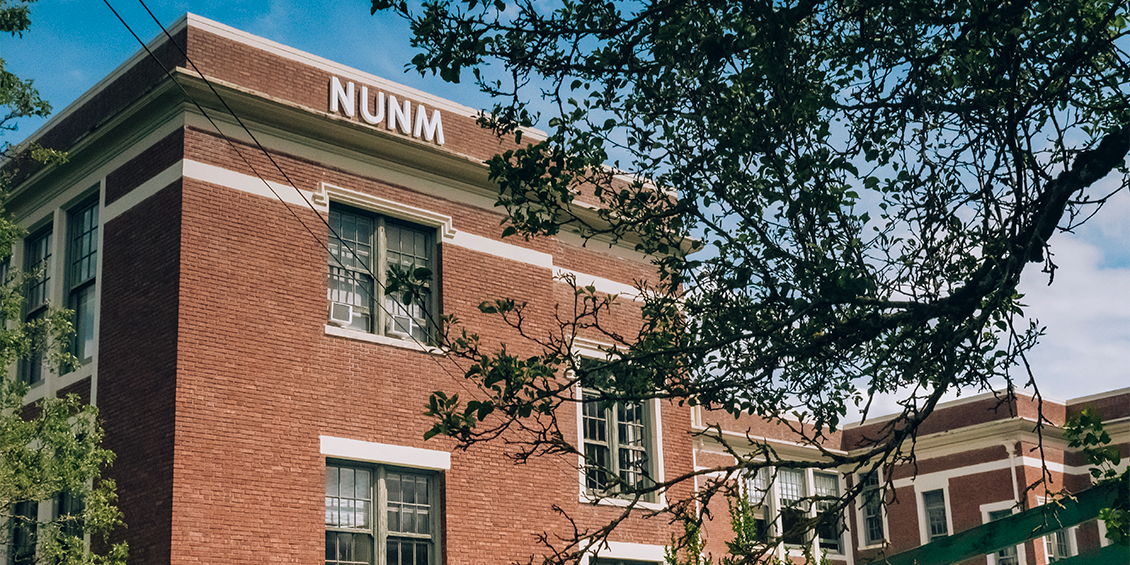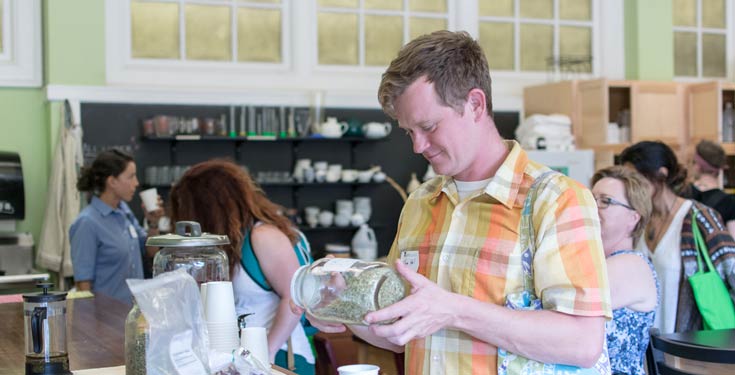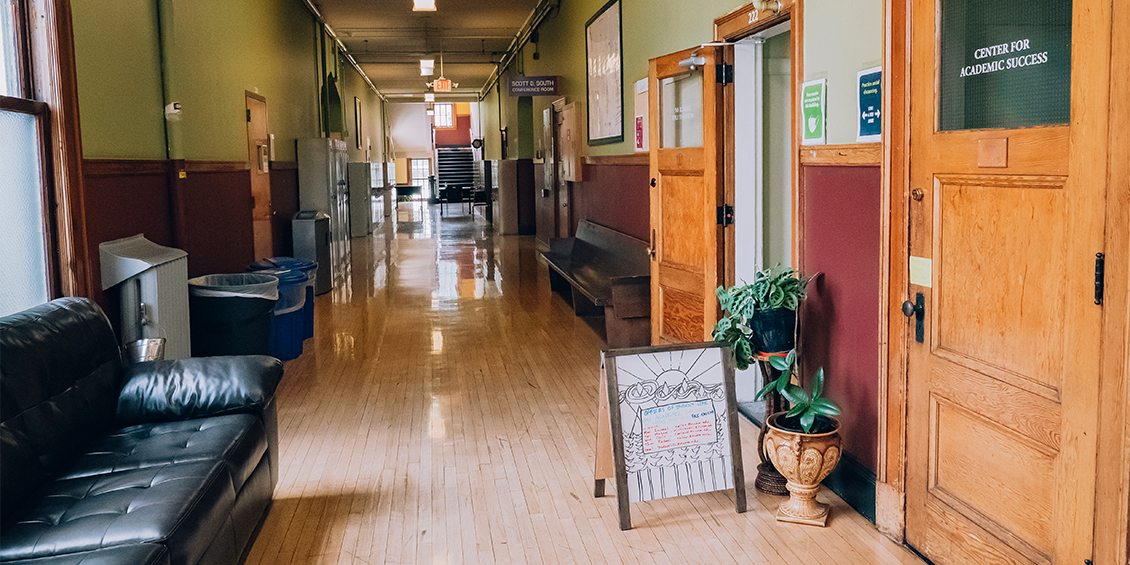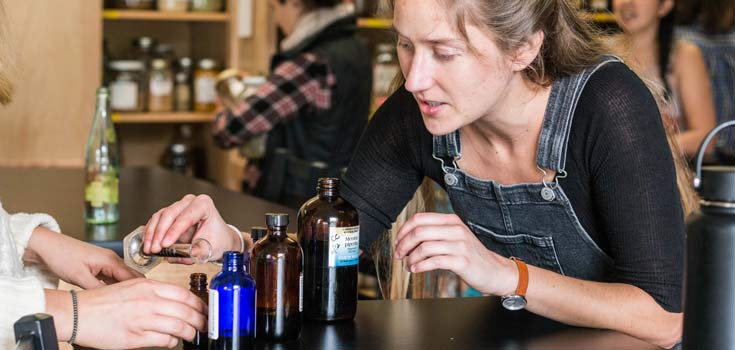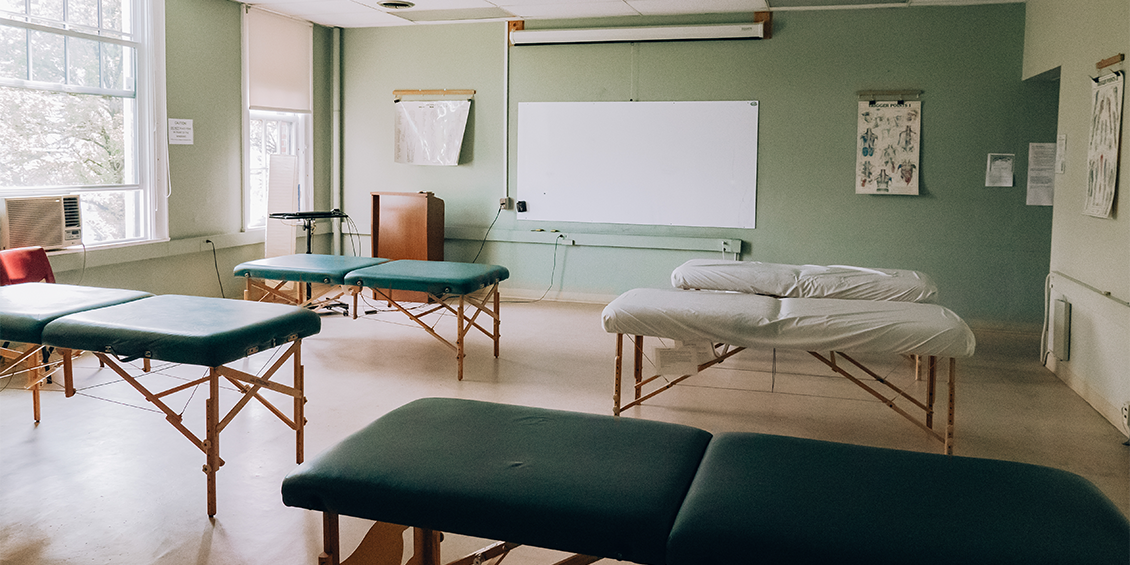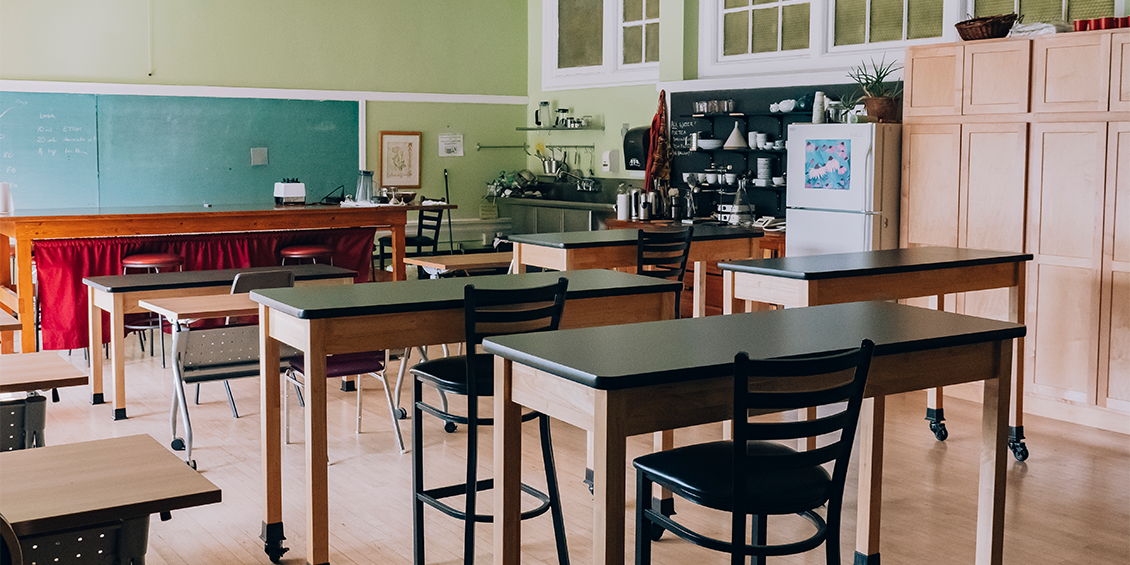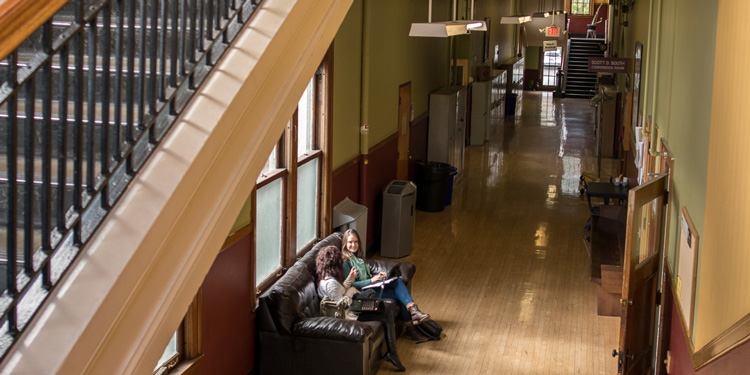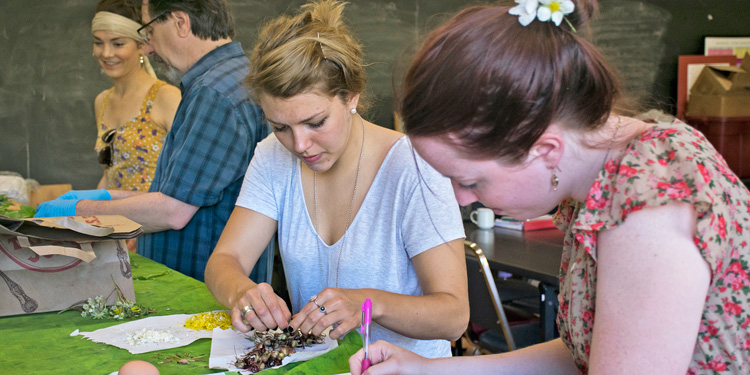 Schleich Administration Building
Named for Dr. David J. Schleich (Sh-Like), who served as NUNM's president from 2007-2019, the Administration Building houses many key resources and departments, including Admissions, IT, College of Naturopathic Medicine faculty and support offices, NUNM's Business Office, Human Resources, Financial Aid, Registrar, School of Undergraduate Studies, Office of Naturopathic Medicine, and the Executive Offices. No classrooms are located in this building.
Radelet Hall
Radelet Hall houses a large classroom and conference rooms. It is dedicated to Dr. Betty Jo Radelet for her groundbreaking endeavors, resiliency, and loving service in the advancement of the naturopathic medicine profession.
Library
The NUNM Main Library is located on the first floor of the Academic Building and contains a collection of more than 19,000 books, including the Friedhelm Kirchfeld Rare Book Collection. Named in honor of NUNM's first librarian, the Kirchfeld Collection focuses on medical movements in Germany and the United States from the early 19th century until the mid-20th century. Students can talk in full voice in the front room to study and collaborate together.
Helfgott Research Center
NUNM's Helfgott Research Institute (HRI) is a professionally independent, nonprofit research center. Its mission is to conduct rigorous research on the art and science of healing, specifically working to understand natural forms of medicine. Together, scientists from the fields of naturopathic medicine, Chinese medicine, acupuncture, immunology, and nutrition apply their expertise to the study of natural medicine.
In addition to research faculty and support offices, HRI also houses NUNM's School of Graduate Studies, as well as the Nutrition program faculty and support offices, including a teaching kitchen and classroom.
Lair Hill Health Center
NUNM's Lair Hill Health Center is certified as a Tier 4 Patient-Centered Primary Care Home (PCPCH)—a top-level certification granted by the Oregon Health Authority in recognition of clinical excellence of care. The Health Center offers integrative medical care, focusing on preventative care, wellness, and management of chronic conditions. It is staffed by licensed naturopathic physicians, acupuncturists, and medical interns.
The Health Center also houses NUNM's Medicinary, which offers a selection of supplements, Chinese and western herbs, tinctures, and homeopathics. The Medicinary is open to the public, physicians, students, and patients.
Minh Chau Garden & Min Zidell Healing Garden
Green space is an integral part of NUNM's five-acre campus.
The Minh Chau Garden, located to the north of the Administrative Building, serves as a living laboratory for growing vegetables and herbs. As a key teaching resource, students and faculty sustain its purpose and vitality every year by producing food for the Nutrition program and student pantry. A mural painted by multidisciplinary artist Adam Ciresi celebrates nature and natural medicine, with a dozen medicinal herbs pictured to pay homage to food as medicine.
Next to the Health Center and anchoring the south campus is the Min Zidell Healing Garden, featuring more than 500 botanical and ornamental plants. The centerpiece of the 12,000-square-foot garden is a bronze sculpture of 6th century Chinese medicine physician Sun Simiao.