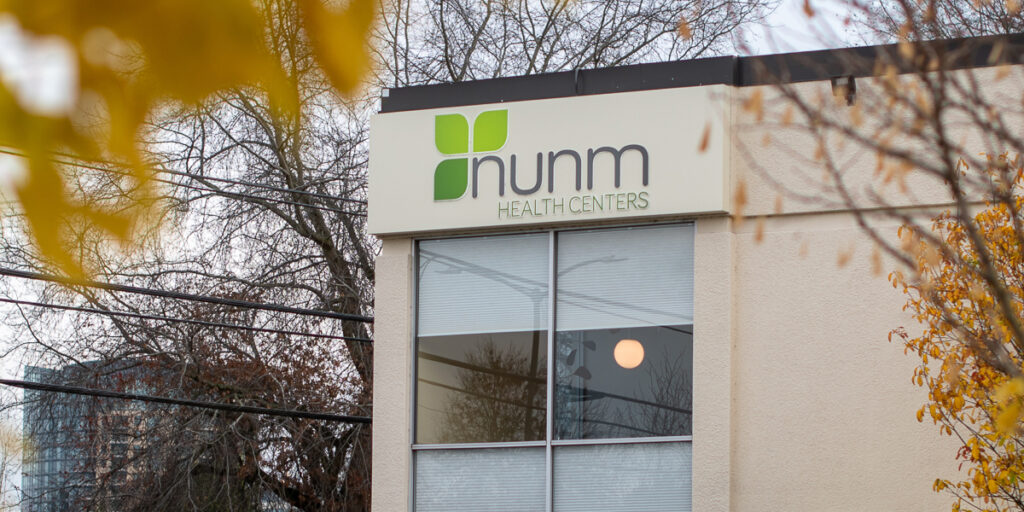 Updated May 5, 2022
The NUNM Lair Hill Health Center and NUNM campus are now open to visitors.
DO NOT COME TO CAMPUS IF YOU ARE ILL, REGARDLESS OF THE REASON. If you are symptomatic and test negative for Covid-19, do not return to campus until your symptoms have resolved.
Campus Tours
Campus tours are held by appointment only Mondays from 2-3:30 p.m. and Thursdays from 9-10:30 a.m. All visits must be scheduled at least two weeks in advance to ensure quality time during a visit.
All campus visitors are required to wear a surgical mask, N95, or KN95 mask (i.e., no cloth masks). Facemasks have been one of our most effective tools against COVID-19. Our priorities are to minimize the spread of COVID-19 and to protect our community.
To schedule a campus tour, email Admissions@NUNM.edu or call 503.552.1660 / Toll-free 877.669.8737.
Until you visit us in person, get to know NUNM by taking a virtual campus tour.
Interested in learning about NUNM's online programs?