Celebrating Unsung Heroes
June 23, 2016, 5:00 – 9:30 p.m.
Min Zidell Garden, NUNM Campus
Join us as we celebrate our 60th year and newly achieved university status! We will showcase our gratitude for the many businesses who support us and honor the patients whose lives are changed for the better by our students and alumni.
Keynote Speaker: Mark Blumenthal, American Botanical Council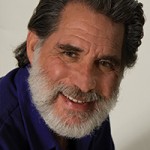 Mr. Blumenthal is a renowned herbalist and educator who has been a champion of botanical medicine for over four decades. In addition to his work with ABC, he also serves as president of the Herb Trade Association, founding board member of American Herbal Products Association, and editor and publisher of Herbal Gram.
Emcee: Rick Brinkman, ND
Dr. Rick Brinkman is best known for his Conscious Communication® expertise conveyed to millions of people via keynotes and trainings in his trademark Educating through Entertainment style.
He is a 1980 graduate of NUNM. He specialized in mind / body medicine and studied communication and how it can profoundly affect one's quality of life. He expanded to public practice becoming a trainer and professional speaker on communication. He has since performed over 4000 programs in 17 countries.
Dr. Brinkman is the coauthor of five McGraw Hill books including the 2,000,000 copy international bestseller (25 languages): Dealing With People You Can't Stand: How to Bring Out the Best in People at Their Worst.
His clients have included: the Astronauts at NASA, LucasFilm, Sony Pictures, the FBI, Defense Department and many more.  He has been featured as a communication expert on CNN, the Wall St. Journal, the New York Times and O Magazine.
All proceeds from the Gala will benefit NUNM's capital campaign to build a new library for our expanding campus, which now includes over 670 students. Our existing library is unique: 36-percent of our holdings are held by 10 or fewer other libraries in the world! NUNM's vision is to ensure these holdings are protected and made available to integrative medicine across the globe while also ensuring adequate study space and access to online databases.
Gala Schedule
5–6:30 p.m. Champagne Reception and Street Fair
6:30 p.m. Farm-to-Table Dinner
7:45–8:15 p.m.  Awards to Unsung Heroes
8:15–9:00 p.m. Keynote Speaker: Mark Blumenthal, American Botanical Council
Ticket prices
$1,250: Corporate Table of 8
$150: Alumni Couples
$125: General Single Ticket
$99: Alumni Single Ticket
$50: 2016 Graduates & Families