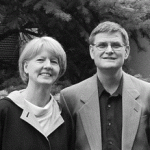 The National University of Natural Medicine is proud to announce the availability of the Peterson Family Scholarship for the 2017–2018 academic year.
This merit-based scholarship will be awarded to current full-time students enrolled at National University of Natural Medicine.  All students receiving financial aid will have all scholarships included as part of their award package.
Criteria
Complete the online scholarship application, including the two general questions. All current full-time students in good academic standing may apply.
Awards
A scholarship of $1000 awarded to five students for the 2018-2019 academic year.
Graduating students and students not already enrolled at NUNM are ineligible to apply for this scholarship.