A message from our president, David J. Schleich, PhD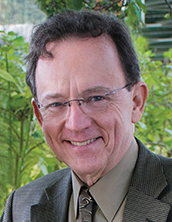 NUNM is North America's first and longest-thriving university of natural medicine. Since 1956, NUNM has been a leader and an innovator. As a top school of naturopathic medicine programs, NUNM has been the academic home of the Foundations of Naturopathic Medicine Project, which is now codifying the knowledge of the naturopathic profession through a team of over 150 clinical and classroom educators, researchers, editors and writers.
NUNM's crown has lots of jewels. Our College of Classical Chinese Medicine was founded in 1995 and accredited by the Office of Degree Authorization in 1998. Together with China's Guangxi College, our College of Classical Chinese Medicine is leading a worldwide movement to return classical Chinese medicine to the glory of its ancient roots.
Another jewel is the School of Graduate Studies, which offers our students the unique opportunity to design and execute natural medicine research under the guidance of our faculty who include world-class researchers, naturopathic doctors and Chinese medicine practitioners. Students interested in pursuing careers in nutrition will receive a foundation in holistic nutrition and food systems, complemented by skill-training in cooking, teaching, and nutritional counseling in NUNM's state-of-the-art Charlee's Kitchen. Then there's the Helfgott Research Institute. Since 2003 it has been championing critical research in natural medicine. Our students and faculty work side-by-side on contract and NIH-funded studies, moving the profession forward with leading-edge research and inquiry.
NUNM's amazing faculty are internationally recognized for their excellence in classroom and clinical education. They'll put you through your paces to prepare you for an outstanding career in natural medicine—and they'll do it with skill and sensitivity. They're deeply committed to the mission of the school in the classroom and the clinic, powerfully serving the professional formation of natural medicine in America and beyond. Our NUNM Health Centers is thriving, and our medical services are in high demand at our allied community clinics throughout Portland where our students experience a remarkable array of presenting conditions from diverse patient populations.
All of this happens in a progressive city known for its healthy lifestyle and leadership in sustainability. Portland is surrounded by the breathtaking beauty of the Pacific Northwest. You can see the snowy cap of Mount Hood from our classroom windows. It is Oregon's highest peak and one spot among many within the rich tapestry of ecosystems just an hour from our rapidly evolving campus. Come join us. Bring your hiking boots, your snowboard or surfboard—and your sense of adventure. Your life is about to transform.
We're here to help our students succeed in reaching their dreams. Take a close look at our website; talk to our counselors; ask a thousand questions. Become a healer at this pivotal time in our nation's history as health care continues to transform. More and more, everything depends on superb clinical and theoretical knowledge, all focused on the patient. It all starts in Portland.
David J. Schleich, PhD
National University of Natural Medicine