NUNM President Emeritus, David J. Schleich, PhD, and former Rare Book Room Curator, Sussanna Czeranko, ND, BBE, have departed NUNM for the wilds of Canada. They leave a legacy of scholarship and advancement to the natural medicine profession.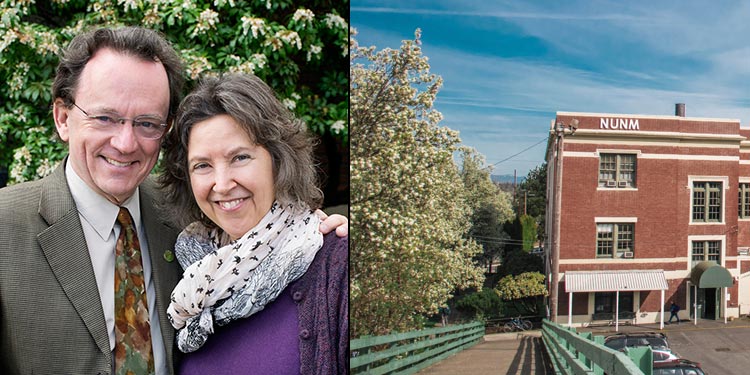 In honor of their dedication and achievements, NUNM's Board of Directors is pleased to announce the Schleich/Czeranko Scholarship. NUNM undergraduate and graduate level students who have successfully completed at least one year of study in their degree program are eligible to apply. As both Drs. Schleich and Czeranko are prolific writers and scholars in their fields, the key criteria for selection are as follows:
A personal and professional interest in the principles underlying traditional naturopathic and classical Chinese medicine practice, which are foundational to contemporary health promotion across the disciplines of the university; and
A commitment to research and future publication in their chosen field in natural medicine.
Our goal is to award four $2,000 scholarships each year. The scholarship will be renewable, provided recipients are able to demonstrate continued advancement in their work according to the criteria.
Your support of NUNM students will make a lasting impact on their future as natural medicine professionals. Thank you for making a gift that honors Drs. Schleich and Czeranko, and the natural medicine profession!
If you'd prefer to mail in your contribution, please download this form and follow the instructions.