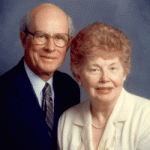 The Percy & Adrienne Frazier Scholarship will be awarded to 18 current full-time students in the amount of $5,000. It was made possible by a generous donation from the Frazier family. The scholarship will be evenly distributed over Fall, Winter and Spring terms from the Financial Aid Office.
Scholarship Criteria
All current registered full-time students qualify for this scholarship.
Student must meet NUNM's academic achievement standards and be in good standing.
Student must meet NUNM's enrollment requirements.
Student must be a United States citizen.
This is a need-based scholarship. All scholarships determined by financial need are based on needs analysis results from the Free Application for Federal Student Aid (FASFA).
Essay Requirement
Select one set of questions to answer in 470-500 words.
Question 1
Why should your application for scholarship be considered?
What are your plans after graduation?
Question 2
How do you plan to use your career to address equity?
What ethics or conflicts do you anticipate arising out of this goal; how will you address them?
Scholarship Application
Submission deadline: May 31, 2021
Sorry. This form is no longer available.