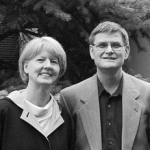 The Peterson Family Scholarship will be awarded to a current full-time student in any NUNM academic program. It is made possible by a generous donation from the Peterson family. The scholarship will be evenly distributed over Fall, Winter and Spring terms from the Financial Aid Office. 
Additional Scholarship Criteria
There are no additional criteria beyond the core criteria. Eligible students from all NUNM programs are welcome to apply.
Essay Requirement
Answer the following questions in 470-500 words.  
Speaking specifically to issues of inequity, how will you use your degree and career toward the betterment of your community? What ethical considerations do you anticipate arising out of this goal; how will you address them?