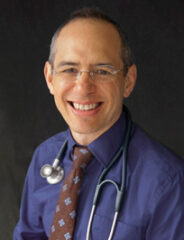 The Dr. Gary Weiner Memorial Scholarship is awarded in the amount of $5,000 to a student enrolled in the Naturopathic Program with a focus in Integrative Gastroenterology. It was made possible by generous donations from our community in collaboration with Ellen Goldsmith, LAc ('99). The scholarship will be evenly distributed over Fall, Winter and Spring terms from the Financial Aid Office.
The awarded scholarship recipient will expand their paper to 1200-1500 words and have their article published in the Townsend Letter's The Functional Gastroenterology Bolus.
Scholarship Criteria
Registered students from the School of Naturopathic Medicine with a focus on Gastroenterology qualify for this scholarship.
Student must meet NUNM's academic achievement standards and be in good standing.
Student must meet NUNM's enrollment requirements.
Student must be in their 4th, 5th, or 6th year in academic year 2021/22.
Student must have a focus on and passion for Gastroenterology: must have been accepted or completed 2 quarters of GI Mentorship and volunteer or membership in the GANP.
Essay Requirement
Submit a short research-based essay (470-500 words) which includes three clear objectives on a particular treatment for a functional GI condition. Cite sources on a second page.
Scholarship Application
Submission deadline extended to: Aug. 1, 2021
Sorry. This form is no longer available.