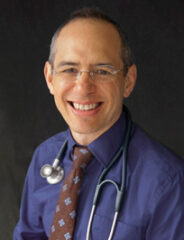 The Dr. Gary Weiner Memorial Scholarship is awarded to one 4th, 5th, or 6th year student enrolled in the Naturopathic Program with a focus in Integrative Gastroenterology in the amount of $5,000. It was founded in honor of Gary Weiner, ND, by Ellen Goldsmith, LAc ('99) and made possible by generous donations from our community. The scholarship will be evenly distributed over Fall, Winter and Spring terms from the Financial Aid Office. 
Additional Scholarship Criteria
In addition to the core eligibility criteria, applicants must be students in their 4th, 5th, or 6th year of the Naturopathic Medicine program.
Applicants must have a demonstrated focus on and passion for Gastroenterology, i.e., they must have been accepted into or completed the GI Mentorship clinical rotation, volunteer or have membership in the GastroANP, or show other specific training or preceptorship experience in naturopathic/integrative gastroenterology.
Essay Requirements (2)
The following TWO essays are required for this scholarship (upload as 2 separate essays, titled as noted below):
Essay 1 (Title: Gary Weiner Introductory statement). Answer in 250 words or less.
For Essay 1, provide a brief introductory statement demonstrating your experience in naturopathic/integrative gastroenterology. Examples include, but would not be limited to: gastro-specific preceptorships, GI mentorship clinic rotation, additional training/education in integrative gastro.
Essay 2 (Title: Gary Weiner Scholarship Essay). Answer in 470-500 words.
For Essay 2, submit a short research-based essay which includes three clear objectives focusing on a particular treatment for a functional GI condition. Cite sources on a second page (references are not included in total word count).