Customized International Experiences that Fit Your Degree
Whether you want to take courses abroad for credit and conduct original research, or complete your preceptorship requirements while serving others in an ethical way, NUNM's study abroad program offers you an individualized, immersive experience that fits what you want to learn.
Customize your experience and decide on timeframes, locations and courses that suit your needs. But no matter what you choose, you will learn by serving alongside community leaders and working to become more globally conscious through your program.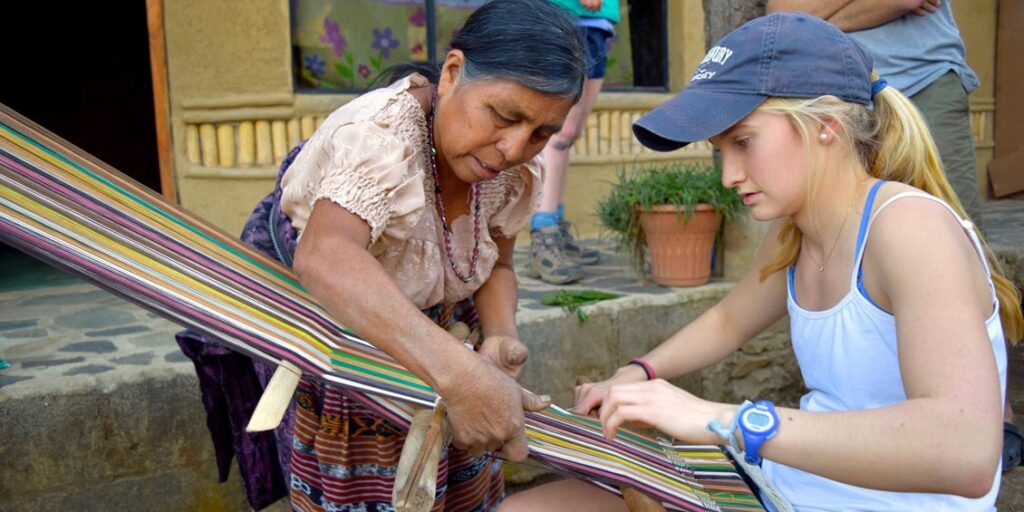 Where You'll Go
We partner with organizations around the globe that are working toward global health and social justice. Countries that you can visit in our study abroad program include:
Cambodia
Colombia
Ecuador
France
Greece
Ireland
Peru
Tanzania
Vietnam
Who is this Program for?
NUNM study abroad programs are offered for current university students (NUNM and all other universities), as well as those who wish to customize their own study abroad trip without seeking a degree. If you want to make a difference globally and better understand the needs of diverse communities, this program might be for you.
An admissions counselor can answer questions to help you determine if our study abroad program is right for you.
Practicum and Preceptorship Opportunities
Whatever your goals, your program will include hands-on learning and active service. Our staff supports you in placement and oversight for your practicum or preceptorship, as well as any research opportunities or coursework that you choose to complete. Some opportunities to fulfill your practicum or preceptorship requirements include working in:
Low-resource hospitals in impoverished communities
Women's reproductive health clinics
International disaster relief agencies
Permaculture projects in villages in rural areas
Micro-enterprise focused on sustainable food products
Nutrition projects in schools and training centers
Community centers combating the fallout from Agent Orange
LGBTQ advocacy organizations
Health care for refugees, immigrants and the displaced
Health educational facilities for at-risk youth
Animal welfare, conservation and environmental agencies
Learn More and Apply
Study abroad programs are offered for those who wish to customize their own study abroad trip with or without seeking a degree. Looking for a more standardized international program? Read about NUNM's international Master of Arts programs here. These programs were developed by IPSL Global Institute at NUNM.
Questions? 503.552.1660 / Toll-free 877.669.8737 or admissions@nunm.edu