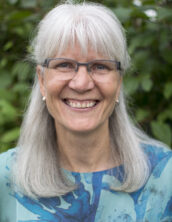 Kimberly Windstar, MEd, ND
Dr. Kimberly Windstar's previous experience as a special education teacher offers her medical practice a distinctive quality of patience and understanding. "I strive to create a space of unconditional acceptance for my patients. I understand that it requires trust and time to truly treat the whole person and find the deepest cause of a patient's health issues." Dr. Windstar's areas of expertise include:
●  Women's health and advanced gynecological procedures
●  Breast cancer and gynecological cancers (uterine, cervical, ovarian)
●  Treating cervical dysplasia (abnormal paps and HPV)
●  Thyroid conditions
●  Acute infections
She uses a variety of treatments in her practice including energetic medicines such as homeopathy and drainage therapy, botanical medicine, hydrotherapy, counseling, and nutritional supplementation. When needed, she judiciously uses prescription medication. An expert in women's health, Dr. Windstar provides women's annual exams, and gynecological biopsies.
A full-time faculty member at National University of Natural Medicine, Dr. Windstar supervises student interns on several clinical rotations at the NUNM Health Centers and teaches courses in palpation, clinical case presentation, gynecology lab, clinical physical diagnosis, gynecology and advanced gynecology electives. Her love of teaching has meant developing unique clinical opportunities for current students and graduates of the naturopathic program at NUNM. In 2005 she helped establish the first women's health residency at NUNM and has created many new mentorship opportunities for third and fourth year medical students.
Dr. Windstar received her master's degree in education from California University at Pennsylvania and graduated from NCNM (now NUNM) in 1991 with a Doctorate of Naturopathic Medicine. A practicing naturopathic physician for 20+ years, she has a love of dogs, enjoys gardening, and spending time with her husband.
Title

Professor

Focus

Women's Health

Education

National College of Natural Medicine, ND, 1991 California State College, MEd, 1982

Office Phone

503.552.1807

Email

Courses

CLE709 Clinic Secondary Rotation
CLE811 Clinic Primary Rotation
CLS514/524/534 Clinical Case presentations I, II, III
CLS520 Clinical/Physical Diagnosis II
CLS532 Pathology III
NOS613 Gynecology
NOS615 Gynecology Lab
PHM416/426 Palpation I, II