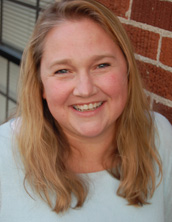 Hujambo rafiki wangu!
I'm told that my letters often just cover the tragedy, infectious disease, and annoyances of Tanzania. Some people have added that after reading my letters, who would want to go? This letter is the tourist letter, the essential COME TO TANZANIA letter!
We got up a little before dawn this morning to head into the Ngorongoro Crater for a typical African safari. It was chilly. I think most people think of Africa and they think of intense heat. But at high elevations, the temperature is quite cool. I had a long sleeve mountain shirt on, but it wasn't enough. I really could have used a fleece. So I wrapped a konga around me for additional warmth.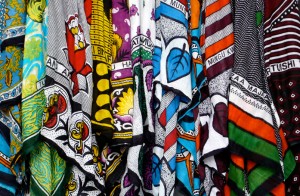 Have I told you about kangas yet? Kangas are the brightly colored fabrics that are worn by the Tanzanian women. They mix patterns and colors – and develop a wardrobe that is truly artistic. Orange and black with blue and green? Why not? Throw in a purple scarf for flair! The best thing about kangas is that most have little sayings on them. In fact, there are books of "kanga wisdom." I can stand in a konga shop for hours with my Swahili dictionary translating the little sayings…I have a bag at home made from a konga – it has Barak Obama's face on it and says, "God loves us, so he gave us Obama." (I think I've already mentioned that Tanzanians are big Obama fans.) On this trip, Amelia bought a kanga that says, "Watch out snitches, I believe in God."
The kanga I was wearing today didn't have a saying on it, but it's fantastic nevertheless. I was trying to figure out how to describe it to you with the combinations of reds, browns, orange, and black – but I think the only accurate description is that it's African music on fabric – soulful with rich harmonies. It reminds me of how the African people bring bright bold color to the landscape.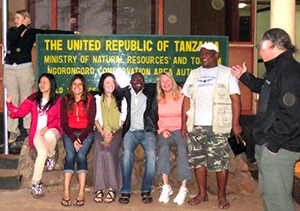 In order to get to the animals, we had to drive to the top of the crater, and then drop down into it. The crater itself is enormous. It's at least 25 miles in diameter. The mountain that leads to the top of the crater is covered in thick vegetation. While the trees are different than Oregon, there are definitely some pines. We spotted lots of morning glory and English ivy covering the trees. Yes, there are invasive species, even in Tanzania. The biggest difference between Oregon vegetation and Ngorongoro is the vegetation density – it's so thick that it's difficult to see individual plants.
We reached the crater rim at sunrise – which enhanced the spectacular views. The interior of the crater looks like African savannah – grasslands, with a few lakes, and streams. From the rim, we could see herds of animals below, but they looked like pepper spilt on a yellow tablecloth and we couldn't identify which was which. As we descended into the crater, the drivers popped the roofs up on their safari vehicles so we could stand and let the wind blow through our hair. Of course, the real reason for the raised roof is for better photos. But as an open window enthusiast myself, wind through my hair just brings out my inner golden retriever and increases the joy factor of the trip.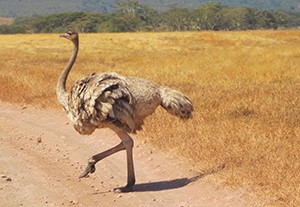 Our first animal discovery (besides the baboons at the ticket office) was water buffalo. An enormous herd was eating their breakfast near the top of the crater. Buffalo are one of the "big 5" and are also one of the most dangerous safari animals. These beasts are sturdy, and they have quite a glare when you disturb their breakfast. There's no getting out of the jeeps once you're in the park because of the danger of animals like buffalo and lions.
Rather than present you with a detailed description of each animal encounter, let me just say that we saw gnu/wildebeest, zebra, wart hogs, jackals, hyenas, ostriches, baboons, lions, hippos, one rhinoceros, and one elephant. It was a very different safari than some of my past trips where elephants dominate, and you never see a hyena. On this trip, we only saw one elephant butt – and that was at a distance. And there were many hyenas. I have to admit, the ostriches put me back into a bit of "scientific" mode. I asked the students in my jeep what the evolutionary advantage would be to having a large – in fact, very very large – flightless bird whose legs bend backwards (compared to human knees) – because I just can't figure it out. What's the point?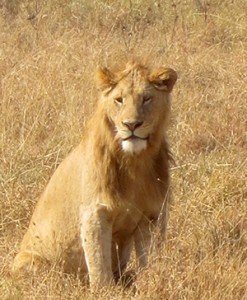 One highlight occurred with a pair of lions that were looking for shade and discovered it in the shadow of a safari truck about three feet from our vehicle. I have great lion pictures. Another highlight happened at the hippo pond, where we got out of the car for lunch. The hawks there are insane scavengers. A hawk snatched an apple right out of Corey's hand while she was eating it. She wasn't too badly scratched by the hawk talons, but we treated her like it was a major injury. That's what happens when you have 12 medical students in a game park. Another hawk got Travis's sandwich, and one got Ashley's crackers. We watched them steal sandwiches and Kit Kats from other tour groups. The hawks aren't stealing the food to eat it. They're using it as bait. They drop it into the pond and then wait for fish to come to the surface – and they go fishing. Isn't that clever? I've seen birds eat food off people's plates before, but never steal it from people's hands to use as fishing bait.
On our way home, we stopped at the park gate to use the bathrooms. As Julius parked our jeep, a baboon jumped onto the hood! It completely surprised the people in our jeep. But that surprise wasn't as big as the one that happened in Maria's jeep where a baboon came inside looking for bananas. Venesh, Robin and George were still inside! And Maria, who didn't see the baboon inside the jeep, slammed the door, locking him in! It turned out there were three more outside she was trying to keep out. Meanwhile, there was now a hungry baboon in the jeep with Venesh, Robin, and George. Eventually Venesh scared it away from the door long enough to get the door open and chase the baboon out.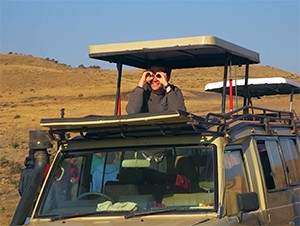 Baboons aren't going to hurt people, but it doesn't necessarily feel that way when a wild animal is in your jeep. Poor Robin. She'd been traumatized by monkeys in the past, and this event really scared her. Robin has been our IT expert on the trip. She's incredible. Did you know she invented the internet? OK, so maybe not the internet. But she did invent routers. Really and truly! What a coup to have her as our personal information device specialist! She also has the best stories about where she's been and what she's done in her many past jobs and travels.
George (one of the drivers) asked me what my favorite part was of Ngorongoro Crater. For me, I think the best part of the trip was watching the enthusiasm the students had for the safari. I have more pictures of them than I have of the animals. That's partly because they all have better cameras than me. Tavis and Inggrid look like professionals with their fancy cameras. And Stacie – my God! This woman can frame a shot better than just about anyone I know. She gets incredible pictures – lion's and hippos with their mouths open, bees on banana blossoms, etc. I also focused on the students because I think as faculty we don't often get to share their raw joy. And getting to share that emotion with them is a definite high. For example, Tae shouted, "I love you, Africa" as we cruised across the savannah, hunting for rhinos. And when we crossed a stream – water up to the doors – Stacie, who was sitting on the roof, exclaimed "This is the best day ever!" "And in Tanzania, it's just Tuesday…" added Amelia. They were right. It was a really good day.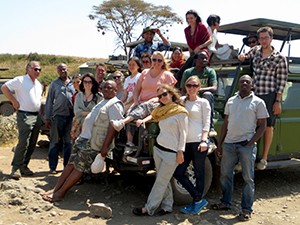 I've always appreciated NUNM students, but this trip is making me love them even more. Every one of them has something about them that makes them perfect for this trip. Many of them have expressed to us that they wish the group was smaller. And in the next breath they say that they appreciate everyone in the group and wouldn't want to lose a single person. I agree.
We did a second safari the next day (you'll notice I don't say which day it is, because I've truly lost track of time at this point, and I have no idea which day of the week it is.) We went to Lake Manyara, home of the tree-climbing lions. This safari had many less animals, and the terrain was more jungle/forest-like than savannah. We did, however, see elephants, giraffes, lots of different species of monkeys and baboons, impala, and dik dik. We may have seen a tree lion, but it was a good distance away, and I'm not convinced that it wasn't a large piece of bark peeling off a tree…
From Kuratu, we drove back to Arusha, and hopped a plane to Zanzibar. Zanzibar is an island off the coast of Dar Es Salaam. It's Tanzania's version of Hawaii – long soft sandy beaches and great places to go snorkeling, kite surfing, scuba diving, and spear fishing. The ocean is healing after a trip like this one. The sound of surf washes away the layers of dirt from safaris… and a great hot shower doesn't hurt.
We ate dinner at a little rasta restaurant on the Indian ocean last night. They had little sayings on their 'special's board' and menu like, "If you want breakfast in bed, please sleep in the kitchen," and "chili spice comes in three forms, solid, liquid, and eventually gas." In addition to being a fun spot, the octopus pasta was amazing. A group of us spent another couple of hours wandering on the beach after dinner because the sand was so soft that it felt like baking flour.
Zanzibar is a great vacation spot, and there are loads of Italian tourists here. From the languages and accents around, I've gathered that there are also Dutch, Brits, and Germans here. And I met a Finnish nursing student at the pub last night. There are hotels that rival anything in the US. They can range in price from $80 US to $250 US, depending on the view (garden or ocean). There are even suites with infinity pools and hot tubs and all of the amenities of a developed country – that will cost closer to $1000 a night. Do you feel like you're in a foreign country? Yes, absolutely. You have to go through Stonetown and some impoverished areas to arrive at the resorts. But luxury is available if you're looking for it.
This is a school trip, and we can't afford the expensive hotels. Instead, we're staying in a simple lodge about three blocks from the beach (if there were blocks). We walk on a path through an empty lot, and then down a dirt road for about two blocks, and the beach is right there. Our price is $10 US per night. That's more affordable on a student budget. $10 US per night means you share rooms – but you can get a room alone for $20 US per night, quite a bargain! My room is like a tree house. It's up a flight of stairs, and has a deck with a  hammock and chaise lounge. The room itself is made of woven reeds, and has a grass thatched roof. But it has electricity, and great fan for temperature control, as well as the quintessential mosquito net.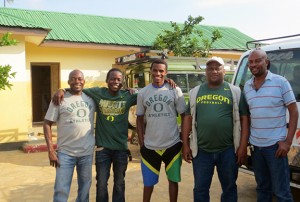 When we came to Zanzibar, we left our drivers (Julius, Sky, and George) behind. The students were sad to see them go, and gave them all thank you cards and gifts. You can develop pretty close relationships with the drivers because they are tour guides, interpreters, and friends. They help you find toilets when you need to pee and you're in the middle of no where. They find pubs with the most delicious food – and then share a beer with you as they ask about your day. They share their own experiences and provide you into a window into Tanzanian culture. The drivers are the bridge between western culture and Tanzania because they've spent enough time with tourists to know what we want and need, but they also want us to experience their country. All three of our drivers became friends with our students, and have promised to e-mail or facebook with them. Julius has already called twice to ensure that our flight was leaving on time, and then to check that we arrived safely in Zanzibar. It's wonderful to see that they care about our group, even after we're gone.
We have three days left with the students. Then there are a couple of recovery days before the faculty head off to Rwanda to scope it out for another global health trip.
While no letter can do justice to the beauty that is here – both in the scenery and the people – I hope that it entices you just a little to consider a trip to Tanzania.
Sending love,
Heather