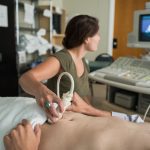 For the second year in a row, the U.S. Senate has passed a resolution designating a week in October as national Naturopathic Medicine Week. This year it's October 6–12. What we find especially intriguing is that the resolution not only again declared the special week of focus, it repeated the language that naturopathic medicine is "safe, affordable and effective."
This year's theme "EUREKA," created by lead sponsors, the American Association of Naturopathic Physicians (AANP), is very appropriate: the word means "I found it." According to legend, eureka is what Archimedes exclaimed when, after long study, he made a significant discovery.
Thanks to many years of work by individual naturopathic physicians, state associations and the AANP, the tide is turning strongly in favor of natural medicine. We hear stories nearly every day about our graduates working in new integrative medicine partnerships in urgent care centers and hospitals, and about patients winning the right to apply their insurance to natural medicine care.
Also, 2014 has been a big year for the push to license natural medicine across the country. In Maryland, the medical establishment, which historically had been hostile to naturopathic medicine, joined with state health officials, the AANP and the state naturopathic association to pass a bill to license the medicine there. Soon after, Connecticut passed a bill to modify an antiquated law that had excluded naturopaths from full licensing authority. We are now up to 17  states, as well as the District of Columbia and two U.S. territories, who license naturopathic doctors, with several other states predicted to follow.
So, we have a lot to celebrate! At NCNM, there will be special discounts in the bookstore and medicinary, a tree planting on campus by local school children and talks and events to mark this special week and the progress it represents for the profession. We hope you will join in one or more of the events!
Post by the Office of Admissions at NCNM