President David Schleich and Dr. Tabatha Parker Recognized for Achievements
PORTLAND, Ore. (Aug. 14, 2015)—National College of Natural Medicine (NCNM) President David J. Schleich, PhD, and the college's Global Health Program Co-Chair Tabatha Parker, ND, were both honored Aug. 8 by the American Association of Naturopathic Physicians (AANP), the national professional organization of licensed naturopathic physicians, at its 30th annual conference held in Oakland, California.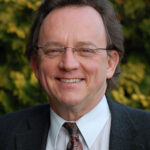 Schleich was named "AANP 2015 Champion of Naturopathic Medicine." Parker received AANP's top honor for a naturopathic physician, "2015 Physician of the Year."
Schleich, who is married to a naturopathic physician, was recognized for "changing the landscape of health care through his championship of naturopathic medicine." Schleich is known throughout the profession as a leader and catalyst for helping the profession of naturopathic medicine grow.
Since taking the reins of NCNM in 2007, he has ambitiously expanded the campus, built enrollment by nearly 78 percent, and increased the programmatic offerings of the nearly 60-year-old educational institution from three to nine, including two undergraduate degrees, which were announced in 2015.
During his tenure as CEO and president of Canadian College of Naturopathic Medicine, student enrollment increased from 86 students to 549 in seven years, and the college was relocated to a 4.43-acre campus. Today, Schleich often provides expert testimony before state legislatures across the U.S. in support of naturopathic licensure with the goal of having licensed naturopathic physicians in all 50 states and U.S. territories. He has developed articulation agreements with a variety of colleges—nationally and internationally, and is presently assisting the Maryland University of Integrative Health as it develops its first naturopathic program.
In presenting the award, Laura Farr, executive director of the Oregon Association of Naturopathic Physicians and an AANP board director, noted, "His passion and commitment to naturopathic medicine is unparalleled. Most people simply identify (Schleich) with NCNM, the school he represents. In his tenure, among his many achievements, he's also raised the bar for NCNM's community clinics to a level of professionalism that is now attracting government funding to allow NDs in NCNM's community clinics to operate at their full capacity as primary care physicians."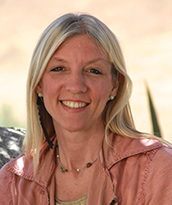 Parker, co-founder of Natural Doctors International, the first and oldest naturopathic global health organization, and co-chair of NCNM's Master of Science in Global Health program, the first global health program offered at a naturopathic medical school, was recognized for her leadership and individual achievement with a distinguished record of service to the profession and patients in the course of her career.
Lise Alschuler, ND, FABNO, president of the Oncology Association of Naturopathic Physicians, said that Parker is a visionary who has devoted her life to the advancement of social justice through her contributions to naturopathic medicine and education across the globe.
Calling Parker a change agent, Alschuler noted that Parker facilitated the development of the first permanent naturopathic clinic in Nicaragua; has developed international naturopathic internships; and petitioned the World Health Organization for acceptance of naturopathic doctors; in 2014, the World Health Organization opened the doors to naturopathic medicine for the first time.
Parker is also director of education at the Academy of Integrative Health & Medicine, an inter-disciplinary organization of healthcare professionals. In addition, she has been a leader in the formation of the newly developed World Naturopathic Federation, which aims to further advance the naturopathic profession globally.
For more information about NCNM's Master of Science in Global Health, visit nunm.edu/mscgh.