Event will help low-income, uninsured families meet school attendance requirements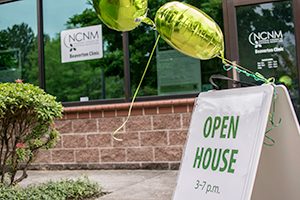 PORTLAND, Oregon (Jan. 20, 2016) —"Vaccines for Children," will feature free vaccines for uninsured, Oregon Health Plan and Medicaid patients through 18 years of age, January 30 from 9 a.m. to 1 p.m. at the National College of Natural Medicine (NCNM) Beaverton Clinic. The event is intended to help parents prepare for Oregon's School Exclusion Day Feb. 18.
Immunizations are required by law for children attending public and private schools, preschools, childcare facilities and Head Start programs in Oregon. All such schools and organizations that provide care for children outside the home require immunizations or a medical or non-medical exemption to stay enrolled. NCNM's physicians will help determine which immunizations children may need.
Lori Knowles, NCNM community clinics manager, said the free vaccinations are possible since NCNM Beaverton Clinic is a registered Vaccine for Children (VFC) program provider, made possible by a grant from Washington County's Department of Health and Human Services. The college received a two-year $387,000 grant in 2015 to provide primary care and preventive services, including vaccinations, for the county's uninsured patients, when the county closed its community clinics last year.
"The grant has really helped us expand services to Washington County patients and makes it possible for us to become a VFC provider and offer this one-day clinic free of charge for those families and their children who don't have insurance or are on a government health plan," said Knowles.
Appointments or walk-ins welcome, and Spanish-speaking staff will be on hand. Call 503.552.1552 for more information. The NCNM Beaverton Clinic is located in the same building as Social Security at 11975 SW Second St., Beaverton, OR.