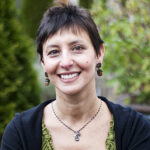 NCNM Clinic is one of the few natural medical clinics nationwide accredited as a top-tier Patient-Centered Primary Care Home (PCPCH). Being PCPCH accredited pushes the national effort for a more integrated approach to the realm of primary care. For NCNM's Chief Medical Officer, Dr. Regina Dehen, that means breaking down the barriers between patients and their preferred method of primary care.
Dehen says meeting the standards of measurement as a top-tier primary care home is "…validation of what natural medicine is all about…it changes the landscape of the profession."
Step into the realm of patient care at NCNM. This brief video is courtesy of Integrative Therapeutics, a valued NCNM partner.