According to historical weather records, it was a clear day with no rain and a pleasant 73 degrees on May 28, 1956, when articles of incorporation for National College of Naturopathic Medicine were filed with the state of Oregon in Salem.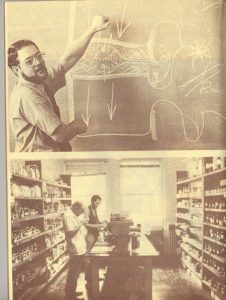 A lot has happened in the 60 years since that time when Elvis first swiveled his hips on tiny black and white TVs, the Sputnik satellite shocked the world and people drove big cars with big fins. The school began classes in a small rented storefront on Portland's SE Hawthorne Blvd. in September 1956, with five students, tuition of $450 a year and an all-volunteer staff and faculty. Four of those students were chiropractic doctors looking to add an ND degree, and one bona fide first-year student who was also the handyman and janitor.
In the ensuing years, there have been several changes in physical locations of the school and two name changes: one in 2006 to National College of Natural Medicine, to reflect the addition of the School of Classical Chinese Medicine and an expanding curriculum, and now in 2016, National University of Natural Medicine, which will reflect the beginning of the undergraduate program and continued program growth, especially in the School of Research & Graduate Studies.
From day one, NCNM had a clinic where experienced naturopathic doctors and students helped patients with their ailments and diseases. In the 1990s, the college opened a series of community clinics in churches, Portland Community College branches and social service agencies. Today the community clinics, our campus NCNM clinic and satellite clinic in Beaverton provide vital service to the community with more than 30,000 patient visits per year and a source of invaluable medical experience for NCNM students.
Creating a college when no other existed has always been a struggle and there have been years of very little enrollment, very little money and more than one near closure. Naturopathic physicians and other natural medicine practitioners battle to this day for full licensing and full medical formulary access. The passage of the Affordable Care Act recognized licensed naturopathic medicine physicians and Chinese Medicine practitioners, and banned discrimination regarding access to patient insurance, but the struggle continues to secure that right.
And despite a few lingering cries of "quackery" from some quarters heard since the introduction of naturopathic medicine within the United States, the profession is thriving and the "Mothership," as many of us know NCNM, has not only survived, but prospered. Today, NCNM is no longer alone in natural medicine education. There are seven accredited colleges of natural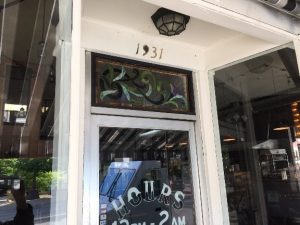 medicine, most founded by NCNM graduates. NCNM has a record of more than 600 students studying in multiple degree programs and upwards of 2,500 alumni carry the torch to clinics, towns and villages worldwide.
Yes, much has changed since those classes in a Hawthorne Boulevard storefront. What hasn't changed is the passion and commitment to healing and wellness, teaching and learning best practices, and understanding and treating patients as complex whole beings rather than an assemblage of parts.
As retiring Alumni Officer Bill Tribe put it upon receiving a Lifetime Achievement Award from NCNM at last week's Making a Difference banquet, "It's almost impossible to believe how far we have come."
But it's more than possible to believe how far we will go.
Happy Birthday NCNM!