Honorary Degrees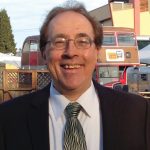 Jonathan Collin, MD, is this year's commencement keynote speaker and recipient of an honorary Doctor of Letters degree (Litt D) in recognition of the outstanding contribution he has made through his work as founder, publisher and editor-in-chief of the Townsend Letter. The magazine, which has been published since 1983, is recognized as an authoritative voice in the field of complementary and alternative medicine. The Townsend Letter was awarded the Legacy Award by the American College for the Advancement of Medicine in 2009 for examining and evaluating the safety and effectiveness of naturopathic and integrative medicine diagnostics and therapeutics. In addition, Dr. Collin has been recognized for reporting on the political, judicial, disciplinary and regulatory aspects of alternative medicine. Since 1981 he has also been a general practitioner in the Seattle area specializing in integrative and alternative medicine and is widely known for his expertise in chelation therapy, used to treat toxic metals poisoning. Dr. Collin received his medical degree in 1975 from Albany Medical College and a Bachelor of Science in Chemical Engineering and Biology degree from Cornell University in 1971. He also completed postgraduate training with the U.S. Public Health Service (USPHS) the USPHS Hospital in Staten Island, New York, and the national leprosy hospital in Carville, Louisiana.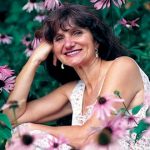 Rosemary Gladstar is the recipient of an honorary Doctor of Laws degree (LL D) in recognition of her outstanding contributions to natural medicine as an herbalist, author and educator. Gladstar is internationally renowned for her technical knowledge and stewardship of the global herbalist community. She has been learning, teaching and writing about herbs for over 40 years and is the author of 11 books, including Herbal Healing for Women and The Home Medicine Chest. Growing up on a small dairy farm in Sonoma County, California, she developed an early affinity with plants and was influenced by her maternal grandmother's knowledge of plants from her native Armenia. Gladstar is credited with changing the practice of American herbalism, first in 1978 through her work in California where she founded the California School of Herbal Studies in Forestville and later through Sage Mountain Herbs, a retreat center and native plant preserve she started in Vermont in the 1990s. She also co-founded the International Herb Symposium, the Northeast Herb Association, and is a director of the New England Women's Herbal Conference.
Student Speakers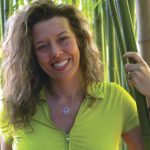 Heather George (Doctor of Science in Oriental Medicine, Class of 2017), earned a Bachelor of Arts degree in Elementary Education from West Virginia University prior to enrolling at NUNM. She also continued graduate studies in Curriculum Development at the University of New Mexico and has had careers in teaching, production, design/building and yoga therapy. She credits her spiritual community for inspiring and supporting her decision to study Classical Chinese Medicine. After graduation, she will be directing the country's only nonprofit scholarship foundation for students of acupuncture and Asian medicine while studying and teaching general, palliative, and retreat-centered health care in Oregon, West Virginia, Southern California, Colorado and Hawaii. She also intends to continue work with her capstone topic, the study of the endocannabinoid system from classical Asian medical perspectives.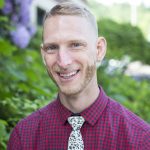 James Munro (Doctor of Naturopathic Medicine, Class of 2017), dropped out of college at age 20 and then discovered naturopathic medicine. He wanted to enroll directly at NUNM, but was sad to learn that the university required an undergraduate degree. Reluctantly, he earned his bachelor's in Pre-med/Biology from the University of Hawaii, Manoa. Once here, he said one of many memorable experiences included singing an immunology-themed parody of The Little Mermaid's "Under the Sea" in front of all of his classmates. However, he is guessing his commencement speech experience will top everything else. After graduation, he heads to Atlanta, Georgia, for a two-year residency program at Progressive Medical Center, an integrative facility where he hopes to apply the principles of naturopathic medicine to help people develop healthy and sustainable lifestyles.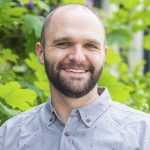 Andrew Harmon, (Master of Science in Nutrition, Class of 2017), was talking about his desire to return to school with a friend who once taught at NUNM. The friend mentioned the Master of Science in Nutrition (MScN) program at the university. With much prior food-related experience, he found the NUNM program a perfect fit. Harmon, who holds a Bachelor of Arts degree in Sociology and Spanish, with minors in Latin American Studies and Business Administration from the University of Oregon, said his best NUNM experience has been meeting his fellow students and faculty. These contacts, he feels, will be friends and colleagues for life. Harmon is looking into job prospects in higher education and corporate wellness, with an eye toward using his training to help and empower the community with whole foods-based nutrition education.