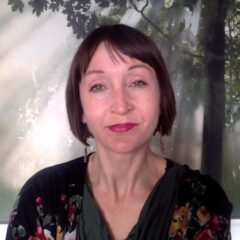 PORTLAND, Oregon — National University of Natural Medicine (NUNM) announced today that it appointed Rachael Allen, MS, to the position of dean of students. Allen has more than 15 years of leadership experience in higher education administration and student affairs.
She will provide leadership in all aspects of student affairs, including academic advising and counseling, student testing, access and success, and will be responsible for administering all university policies and procedures regarding students' rights and responsibilities.
Allen joins NUNM following a long tenure marked by progressive responsibility in the Student Services and Student Life departments at Pacific Northwest College of Art (PNCA), Oregon's leading college of art and design. As director of Student Life at PNCA, Allen managed the strategic development of student affairs and had oversight of all student affairs goals and activities, including the Student at Risk and Wellness Programs, new student orientation, commencement, and other programs. In that role, she was responsible for mediating conflict resolutions, conducting grievances and assigning sanctions for conduct violations. As director of Student Life, Allen also served as the college's Title IX deputy and adjudicator.
Allen has extensive experience in counseling and working with students with disabilities. She received a Master of Science in Counseling Education at Portland State University (PSU) and completed an internship in the Behavioral Health program at Providence Hospital, where she also taught a course in coping skills. She has a long association working with the Disability Resource Center of the Oregon Association of Higher Education and Disability, a coalition of professionals from higher educational institutions in Oregon who promote equal rights and opportunities for post-secondary students with disabilities. Prior to PSU, Allen received a Bachelor of Fine Arts degree from PNCA.
As NUNM's Title IX coordinator, Allen will ensure that NUNM provides a diverse and inclusive environment for all students, faculty and staff, a priority for NUNM. Provost and Vice President of Academic Affairs, Glenn C. Smith, EdD, noted, "Rachael's strong commitment to equal rights and opportunities for all students will help ensure that NUNM's campus continues to reflect the rich diversity of the community around us—an important measure of our success."
Smith believes Allen's background at PNCA will lend itself well to NUNM. "Like NUNM, PNCA has a long history as a private higher educational institution with an equally impassioned community of students, faculty and staff. Like NUNM, it has grown its enrollment rapidly in the past 10 years by adding innovative undergraduate and graduate programs," Smith said.
Smith thinks that Allen can bring the skills, training and compassion that the role of dean of students requires in an increasingly complex world. "I'm confident that Rachael's experience, as well as her dedication to student advocacy and success, will help us continue to develop a rich and supportive environment for our students—one that helps them thrive in their academic careers."