Black History Month dates back to 1926, at which time it was known as Negro History Week. At this time, the celebration lasted only a week, and began on February 12th. The reception from the general public at first wasn't as good as the initiators had hoped. However, Negro History Week gained popularity eventually. In the 1930s, the celebration was observed in almost every state which had a large African-American population. Join us at NUNM as we celebrate, learn and discuss black history.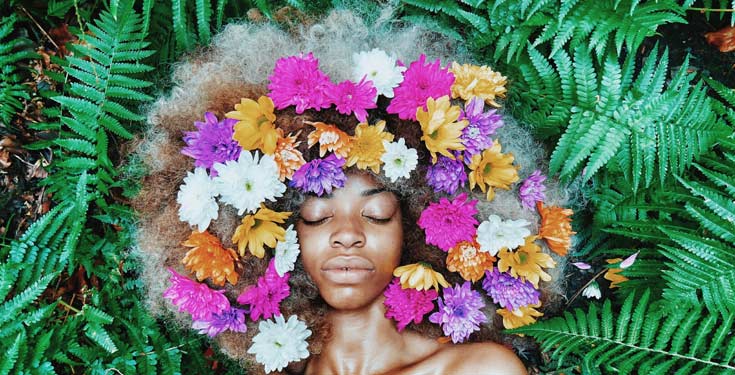 Schedule of Events
Friday, Feb. 1: Common reads begin
Friday, Feb. 15: Community Hour— Speaker: Maurice Evans has been working in social services and public health to uplift communities affected by stigma, homophobia, racism, and poverty. Maurice will talk about his personal experience working in the healthcare field and present some best practices on how we all can be more affirming and welcoming when serving black and African-American communities.
If you missed the HIV Treatment in Black Community Presentation by Maurice, view the recording, and then we would love for you to fill out the short evaluation for the presentation.
*Please note that Community Education credit is only available for ND students who were in attendance at the event.
Saturday, Feb. 16: OSL Sponsored Event—"If Beale Street Could Talk" movie screening
Saturday, Feb. 23: OSL Sponsored Event—Know Your City: Hidden History of Albina Tour
Tickets: $15.43 per person at The Office of Student Life has tickets available for the first 13 people that RSVP.
RSVP for this event: Tyler Bieber
Thursday, Feb. 28: Group discussion on common reads
Friday, March 1: Group discussion on common reads (as needed)
OSL/DEI Study Guide (Common reads, videos, and information)
Please read/view this material before attending the end-of-month group discussions
Authors and Notable Works
Health, Wellness, and Struggle
Portland's Black Heritage—Multimedia
Race in Contemporary America—Multimedia
Additional Reading Suggestions
Oluo, Ijeoma. So you want to talk about race. Seal Press, 2018. Print.
Obama, Michelle. Becoming. Crown Publishing Group; First Edition edition, 2018. Print.
Khan-Cullors, asha bandele, Angela Davis (Foreword by). When They Call You a Terrorist: A Black Lives Matter Memoir. St. Martin's Press, 2018. Print.
Alexander, Michelle. Cornel West (Introduction). The New Jim Crow: Mass Incarceration in the Age of Colorblindness. The New Press, 2012. Print. (located in NUNM Library)
Baldwin, James. The Fire Next Time. Harmondsworth: Penguin Books, 1973. Print. (located in NUNM Library)
McGuire, Danielle L. At the Dark End of the Street: Black Women, Rape and Resistance – a New History of the Civil Rights Movement from Rosa Parks to the Rise of Black Power. New York: Vintage Books, 2011. Print.
hooks, bell. Sisters of the Yam: Black Women and Self-Recovery. Routledge, 2015. Print. (located in NUNM Library)
Coates, Ta-Nehisi. Between the World and Me. Spiegel & Grau, 2017. Print.
Check out the NUNM Library Black History Month display for additional resources for the NUNM community.