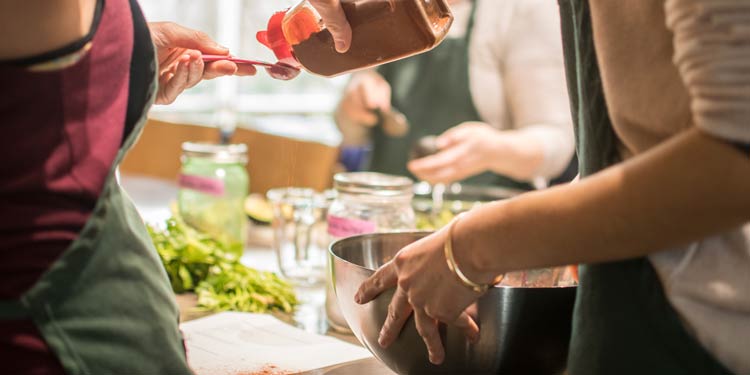 From cooking classes to nutritional meal planning, grocery shopping, health coaching and a community-based membership program, our master in nutrition graduates, Charlotte Christensen, MScN '18, and Alexander Bear, MScN '19, are doing it all in their new company RootedRvA! They approach nutrition and wellness with a seasonal mindset and implore their clients to do the same.
"We've found that eating in concert with your regional harvest calendar is an effective way to embrace the qualities of each season. Eating in harmony with the seasons means eating whole foods, grown locally, and prepared with intention. This lifestyle has a powerful effect on our environment, our local economy, and our physical health."
Check out everything RootedRvA is up to on Instagram as well. Charlotte and Alexander are equipped with constitutional medicine, nutrigenomics, wilderness therapy, personal training, and meditation to incorporate into individualized wellness protocols thanks to their nutrition degree from NUNM.