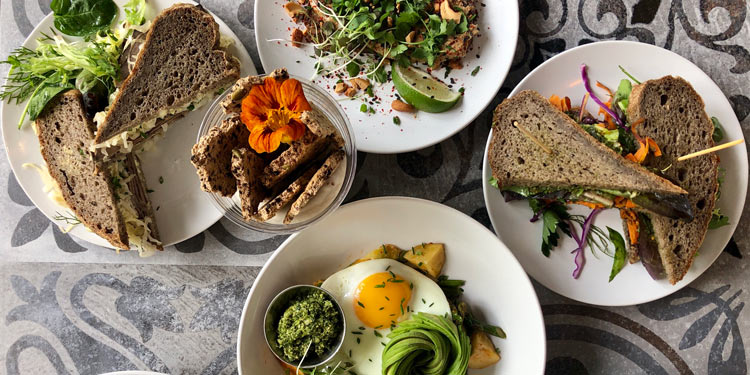 We are extremely excited to announce a novel partnership between National University of Natural Medicine and Joule Crafted Nutrition. Joule Crafted Nutrition is a locally owned nutrition-based restaurant that focuses on customers' special dietary needs, health and fitness goals, and those who are simply wanting to feel energized and nourished by the foods they eat. Joule's menu is entirely free from gluten, soy, corn, dairy and sugar, while also being paleo, GAPS, WAPF and Whole30 friendly. All ingredients are sourced as locally and organically as possible, and are chosen for quality, freshness and overall nutrient density.
As a leader in the field of natural medicine and holistic health, one of NUNM's long-standing philosophies is that Food is Medicine. The university emphasizes the benefits of whole, unprocessed foods and individualized diets as the frontline in the prevention and treatment of health conditions, as well as for overall health and well-being. Joule Crafted Nutrition shares this philosophy and uses Food as Medicine as the foundation of each of their menu items. Items such as 18-hour fermented coconut yogurt, turmeric ginger chicken bone broth, house-made buckwheat bread, Scottish oat waffles, and grain-free sprouted almond granola are all fan favorites that can be found on their restaurant menu. Through the partnership with NUNM and Grubhub, Joule's nutrient-dense menu items can now be delivered daily, offering Food as Medicine to your door seven days a week! You can find a link to Joule's menu and instructions on obtaining home delivery by visiting Joule's website. Joule food is also available in NUNM's campus store.
This partnership is made possible by a generous donation made by Cambia Health Solutions and their Chief Innovation Officer, Mohan Nair, a member of NUNM's Board of Directors. Nair's goal of bringing nutrient-dense food to people's homes brought NUNM and Joule together, as their shared Food as Medicine philosophy made for the perfect partnership to launch this program. Thanks to this donation, those who follow a therapeutic diet or want to enjoy the benefits of a nutrient-dense whole-foods diet can now feel confident in knowing that the curated meals made by Joule will offer them exactly what they need to feel like the best versions of themselves!