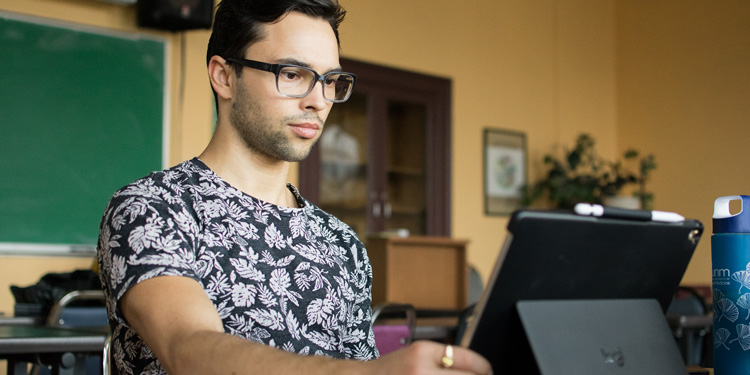 While some of our students are used to taking their courses online, like those in our online nutrition or global health programs, many of you find yourselves in an unexpected digital learning environment. Our partners at AANMC put together nine tips for those suddenly studying at home because of COVID-19.
While these tips focus on online learning, they all can be applied to your future professional careers. From communicating professionally to thinking critically, these skills will be especially important for those of you who will go on to practice integrative and alternative medicine and work to advance the health of our communities locally and globally.
Now is a chance to practice the skills you want to nurture as future professionals. Read the nine tips from AANMC.