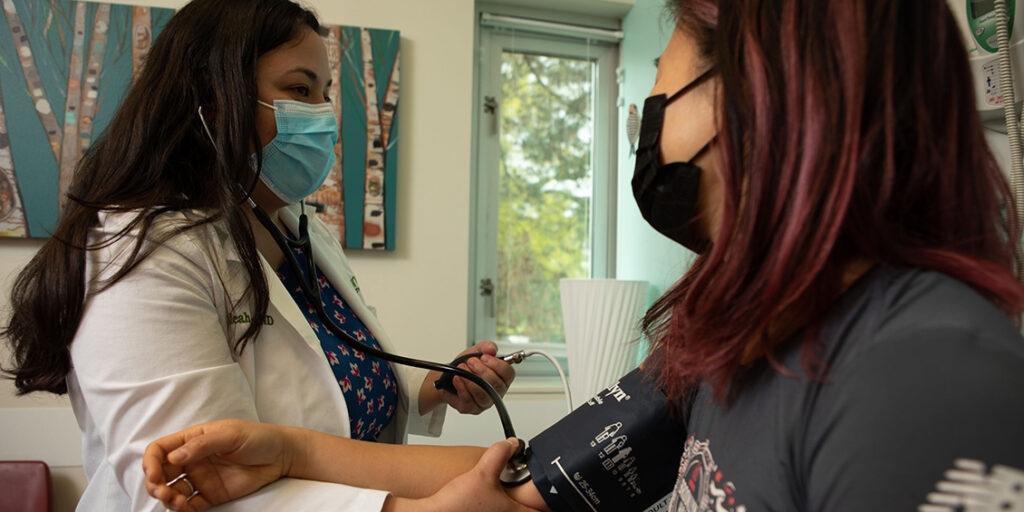 Updated Aug. 30, 2022
Do not come to campus if you are ill, regardless of the reason. If you are symptomatic and test negative for COVID-19, do not return to campus until your symptoms have resolved.
Clinical Requirements
NUNM requires all students enrolled in a clinical program and all employees who engage in direct or indirect patient care to be fully vaccinated against COVID-19 with an acceptable vaccine in accordance with OAR 333-019-1010.
Per the Oregon Healthcare Worker Vaccine Mandate, effective October 18, 2021, any clinical student who does not have an approved exemption will not be able to participate in clinical activities.
Many of our partner institutions do not allow unvaccinated individuals to participate in patient-facing care, regardless of weekly testing, including many clinical placements, preceptorships and off-campus rotations.
All students and employees who attend at the Lair Hill Health Center during the Winter 2023 term are required to watch the following video on clinical infection control measures prior to arriving to their first scheduled shift: COVID Infection Control Protocol (nunm.edu)
To remain in compliance with Oregon OSHA's Temporary Rule regarding COVID-19, all individuals who work, learn or volunteer at NUNM Lair Hill Health Center must complete a COVID-19 attestation before presenting. Each day before arriving to the Lair Hill Health Center, please complete the Daily Attestation Form (NUNM login required). Responses will be monitored and non-compliance may result in clinical suspension. If you're unsure about your reply to any of the questions, please email covid@nunm.edu and a COVID operations team member will assist you.