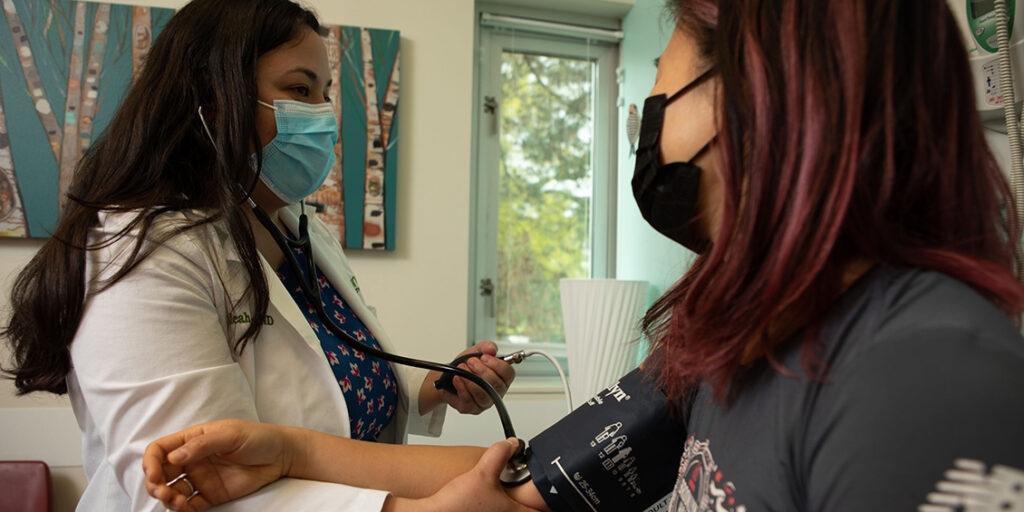 Updated Sept. 14, 2022
Do not come to campus if you are ill, regardless of the reason. If you are symptomatic and test negative for COVID-19, do not return to campus until your symptoms have resolved.
Latest Statistics
To monitor cases on campus, NUNM collects and reports its community-wide case counts every two weeks.
COVID-19 Reporting Form
All NUNM students, faculty and staff members who either are symptomatic or have tested positive for Covid-19 should complete this form to help keep track of and respond to on campus. The form will require you to log in with your NUNM email account. Upon reporting, students will be contacted by the Dean of Students, and employees will be contacted by the Vice President of Human Resources.
The form will require you to log in with your NUNM email account.
Quarantine and Isolation Guidelines
Per the Centers for Disease Control and Prevention, please note these new regulations for the general population, including all NUNM non-clinical program students and employees, and healthcare workers, including all NUNM students enrolled in a clinical program, and non-clinical program students working or learning in a clinical setting.
Healthcare Workers
Applies to all NUNM clinical employees and students, and non-clinical employees and students working or learning in a clinical setting.
Effective Monday, January 10, 2022, NUNM will implement the isolation and quarantine guidelines in accordance with CDC Interim Guidance for Managing Healthcare Personnel with SARS-CoV-2 Infection or Exposure to SARS-CoV-2.
In general, asymptomatic healthcare workers who have had a higher-risk exposure do not require work restriction if they have received all COVID-19 vaccine doses, including booster dose, as recommended by CDC and do not develop symptoms or test positive for SARS-CoV-2. The duration of protection offered by booster doses of vaccine and their effect on emerging variants are not clear; additional updates will be provided as more information becomes available.
Please visit the CDC website for more information.
Non-Clinical Students and Employees
Starting Sept. 1, 2022, quarantine will no longer be required for an exposure, regardless of vaccination status.
Everyone with an exposure, regardless of vaccination status, should be tested 5 days after the last close contact with someone with confirmed or suspected COVID-19. If you develop symptoms or test positive, begin isolation and follow the protocol for isolation below.
You must isolate if:
You have had a positive viral test (PCR or Antigen) for COVID-19, regardless of presence of symptoms.
You have symptoms of COVID-19 including people awaiting test results or who have not been tested. People should isolate even if they do not know if they have been in close contact with someone with COVID-19.
Do not come to campus for any reason during your isolation. While you isolate, monitor your symptoms, stay in a separate room from other household members and wear a mask if you are around other people. Isolation begins the first day of your symptoms or if asymptomatic, the day of your positive test result (day 0). Stay home and isolate for at least a full 5 days (0 through day 5). You can end your isolation after 5 full days if you are fever-free for 24 hours without the use of fever-reducing medication and your other symptoms have improved. If you continue to have fever or your other symptoms have not improved after 5 days of isolation, you should wait to end your isolation until you are fever free at least 24 hours and your other symptoms improve.
Students in isolation will be able to participate in their academic courses remotely when this option is available (likely most classes with exception of some labs or tutorials where remote participation is not possible) unless under an interim suspension. Any missed required in-person activities will be made up on an individual basis with assistance from the Office of Student Life and instructors.
It is not possible to make up missed clinic shifts virtually at this time for ND and CCM students. Faculty will work with students who need to miss clinic for Covid-related reasons on a case-by-case basis.