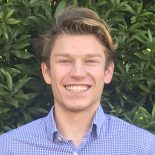 Adam Sadowski, ND, MS
Post-doctoral Research Investigator
Dr. Adam Sadowski is a licensed naturopathic physician completing his first year of residency at NUNM. He received a Doctorate in Naturopathic Medicine and a Master of Science in Integrative Medicine Research in 2020.
As a student, Dr. Sadowski's clinical education focused on primary care, men's health, minor surgery, and cardiology. He completed additional rotations in urology, gastroenterology, as well as the emergency department.
He is very passionate about evidence-based medicine and worked on several projects at NUNM's Helfgott Research Institute. He published a systematic review and meta-analysis assessing the association of heart rate variability in gastrointestinal pathologies, will continue to lead the International Cohort on Lifestyle Determinants of Health (INCLD Health) study, and is involved in a randomized crossover trial evaluating the impact of Pranayama Yoga practices on the autonomic nervous system.
In his free time, Dr. Sadowski enjoys kayaking, cooking, and exploring the Pacific Northwest.