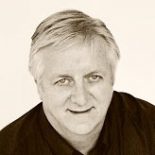 David Riley, MD
Adjunct Faculty
Dr. David Riley is is board certified in internal medicine and completed post-graduate training in a variety of complementary therapies. He was a clinical associate professor at the University of New Mexico medical school and has been a contributing writer for a variety of medical textbooks.
Dr. Riley has been an editor of three different peer-reviewed and indexed medical journals since 1995. He has been a member of the CONSORT group and worked on systematic reviews with the Chalmer's Research Group in Ottawa, Canada. He is currently a board member of the American Holistic Medical Association and the Academy of Integrative Health and Medicine.
He approaches medicine with the belief that health and healing come from unexpected places and partners, including family and friends; farmers, gardens and cooks; and the communities in which we live and work. He consults and lectures in the United States, Europe and the Middle East on healthcare research and education, regulation and policy.