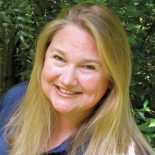 Heather Zwickey, PhD
Senior Research Investigator
Dr. Heather Zwickey brings a fresh inspiration to research at NUNM. Her training at the world-renowned National Jewish Medical and Research Center in Denver prepared her to complete a post-doctoral fellowship at Yale University. Dr. Zwickey seeks to prove natural therapies' benefit to immunological responses. Her research experience examining the effects of botanicals, probiotics, energy medicine, and diet on immunological parameters in humans is pivotal to achieving this task. Dr. Zwickey also explores the mechanisms involved in infectious disease, cancer, autoimmune disease, psychoneuroimmunology, and immunological tolerance.
Since joining NUNM, Dr. Zwickey has received an enthusiastic response and support from students and NUNM administration for her many accomplishments; and has received several awards–including a research award and a lifetime achievement award. In addition, she is an inveterate fundraiser for NUNM research, including raising more than $1,000,000 in donations to launch the Helfgott Research Institute.
Dr. Zwickey initiated the student research program at NUNM and serves as a mentor for student research projects. She enjoys mentoring post-doctoral fellows and junior investigators. In line with mentoring the next generation of integrative medicine researchers, Dr. Zwickey serves as the principal investigator of an NIH grant that increases research and evidence-based medicine in the curricula at NUNM. Her long-term personal goal is to establish NUNM as one of the leading integrative medicine research institutions in the U.S.