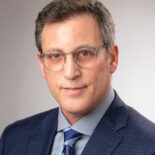 Michael Freeman, ND
Affiliate Research Investigator
Dr. Michael Freeman divides his time between work as a tenured associate professor of forensic medicine and epidemiology at Maastricht University Medical Center (NL) and clinical professor of forensic psychiatry at Oregon Health & Science University School of Medicine, and as a forensic medical consultant. Over the past 25 years he has given sworn testimony over 1,600 times in a wide variety of criminal and civil venues in the US, Canada, Europe, and Australia.
Dr. Freeman has published around 230 scientific papers, books, and book chapters, primarily focusing on issues relating to forensic applications of epidemiology to the evaluations of general and specific causation, with a particular focus on cause of death investigations. He is the co-editor of the authoritative text on forensic applications of epidemiology; Forensic Epidemiology: Principles and Practice, published in 2016 (Elsevier).
Dr. Freeman holds a doctor of medicine degree from Umeå University in Sweden (where he also completed a post-doc fellowship in forensic pathology), a Ph.D. and master's in public health in epidemiology from Oregon State University, and a master's of forensic medical sciences with the University of Verona (IT), i.a. He is a fellow of the Faculty of Forensic and Legal Medicine of the Royal College of Physicians, the Royal College of Pathologists, the Royal Society for Public Health, and the American College of Epidemiology. Dr. Freeman is a past US Fulbright Fellow with the U.S. Department of State in the area of forensic medicine.
Education
MedDr, PhD, MScFMS, MPH, FRCPath, FFFLM, FACE, FRSPH, DLM