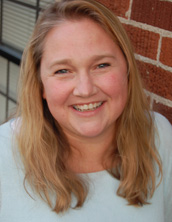 Hi all –
I'm homeward bound. I've made it as far as Amsterdam – the first 14 hours are complete, and it looks like Portland is a short 10 hours away. We had a few minutes of concern yesterday when the government closed the embassy in Rwanda and Burundi. Actually, the government closed 20 US embassies, but the only two in East Africa that were closed were Rwanda and Burundi. That was cause for concern, because terrorism is a constant threat when you're traveling – and we didn't believe that Rwanda was a big target, but who knows? There had to be some reason for closing the embassy. Usually when Bill Clinton is in town, the embassy is open.
Re-entry to the western world is always a little difficult. My journey home has made it easier, as I sat next to a Brit who has lived in Kenya and Uganda, and worked in Tanzania, Rwanda, and Ghana. We spent many hours discussing the draw of Africa, why it pulls us in and captures our heart, even though there are so many obvious issues.
I should be able to write a trip summary, and yet it feels somewhat impossible. There's no quick way to summarize five weeks anywhere, I suppose. Yet, I realize that when I get home, people will say to me, "How was Africa?" And they'll expect an answer. How do you answer that question? It was joyful – there were so many things that made me happy. But there were just as many things that made me sad. There were parts that made my heart soar. And there were places that are downright spiritual for me. When I find those places, they make me feel completely connected to every part of the universe. And then there were the places and situations that made me cry, and made my heart ache – the events that make me question hope itself, like babies are dying of something that can be treated with an inexpensive antibiotic… To answer, "How was Africa?" is unimaginable, because to highlight any one thing feels hollow.
I'm all about the relationships – and the best part of this trip had to be the new friendships that developed, and the old friendships that were rekindled and strengthened. The students who were on this trip are so special. I can't explain how much I appreciate getting to know them. Traveling with 20 people (12 students, four faculty, three drivers, and a trip coordinator) is not easy, but these students (and faculty) made it fun, and left me memories that will last a lifetime.
As I review the last five weeks in my head, I'm also filled with gratitude. Maria and Corey did a spectacular job organizing this trip, and I'm so grateful to them. I provided structure and vision, and then they made it happen. With the other programs and things added to my job this year, I couldn't have designed this trip on my own. I didn't have the time. Yet, it's trips like this that feed my soul, and make me happy to have the job I have at NUNM. Now I also feel lucky to have colleagues like Maria and Corey working with me. I know that with people like them, our global health program at NUNM will thrive.
I guess it's time to start counting down until next year's trip. Thanks for reading my travel letters. It was great to hear from some of you while I was on the road… and I hope I get to see you soon!
Sending love to you!
Kwa heri! (Blessings!)
Heather