Medicinal plants are at the very core of NCNM instruction, clinics and alumni practices.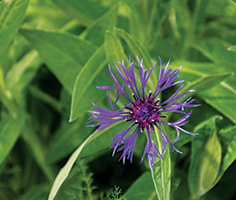 Eric Brand could hardly contain his excitement. The owner of the Colorado-based herb supply company, Legendary Herbs, and avowed "herb nerd" had been to China many times, was fluent in the language and had developed a deep understanding of the Chinese medicinal herb industry. Still, he had never seen the only existing wild ginseng genetic preserve. No Westerner had.
"Wild Asian ginseng is extremely, extremely rare, virtually extinct in the wild," said Brand. "There are isolated wild Asian ginseng plants that remain in the world, but a person could spend their whole life looking for them without ever finding a single specimen."
The man who created the preserve on a remote mountainside in southern China had originally been a wild ginseng collector. Over the course of 50 years, using the seeds of genuine wild ginseng, the man grew ginseng, collected its seeds and planted more, all the while working in utmost secret to prevent theft. So, as he looked at ginseng growing on the hillsides, Brand was well aware of the immense honor and trust he'd been shown.
Brand, a licensed acupuncturist who spoke at NCNM in February at the School of Classical Chinese Medicine, said ginseng (panax ginseng) was so valuable in ancient China that whole dynasties rose and fell based on who controlled the plant. One forest where the legendary root thrived was locked up for 200 years. Trespassers were executed.
Today, the root and its various derivative products remains one of the most valuable crops in the world, renowned for its adaptogenic qualities—the ability to help the body cope with stress, fatigue and temperature extremes. In Chinese terms, it's great for one's overall qi, or life force.
Sadly, the story of ginseng closely parallels many of the key issues in the global herb business, pegged at $228 billion by Nutrition Business Journal. The scarcity of the wild root in China is a fate that has befallen other plants as their qualities become known and marketed. Also, according to Brand, since ancient times ginseng and other Chinese herb products have been misidentified or adulterated with similar plants and substances. In more recent times there have been well-publicized issues with contamination from microbes, pesticides and heavy metals. Another issue is the same species of plants grown in various regions may have significantly different levels of active ingredients due to the variables of climate, farming and processing. "Confusion with herbs has been around for a very long time," he said.
It's all rather complex, and if ever there was a case for caveat emptor, it seems, using herbs would be it. However, Brand and other advocates of herbal medicine say though caution is warranted, the dangers have been overblown. He applies two main approaches to safety and quality: knowledge and relationships. He's made many contacts in China, visiting farms, herb markets, hospitals and granule factories, all the while becoming an expert at identifying the approximately 1,000 Chinese herbs grown for export, roughly half of which are used in the United States. His company works with trusted sources in China and uses U.S. and German firms to test for quality and screen for safety issues.
Similarly, at NCNM there is deep knowledge and passion for plants and their extraordinary power to heal. The college maintains two herb-centric gardens, the Min Zidell Healing Garden and the Galen's Way Garden. Plans for a third garden are underway as part of a proposal to vacate SW Hooker Street in the center of campus. NCNM has had an Herb Society since 2009, a student-run group dedicated to sharing information and appreciation of medicinal herbs. The college library recently opened a Chinese Herb Library in a conference room with samples of 159 herbs available to smell and touch. (see sidebars)
Also, the NCNM Clinic stocks and sells a wide variety of herbs and supplements. Micaela Angle, LAc, the clinic medicinary's quality assurance and risk manager, said NCNM faces many of the same challenges Brand does. Monitoring and assessing the quality of products including bulk herbs, tinctures and dietary supplements is a complex task, involving dozens of suppliers. Also, like Brand, NCNM maintains numerous industry relationships, and works with trusted, experienced distributors, manufacturers and herb farms.
"We're very diligent with quality standards," said Angle. "We have standards set in place to make sure our customers can feel safe about the quality and safety of herbs and supplements purchased at our medicinary."
The medicinary requires all vendors to fill out a quality assurance questionnaire to show adherence to relevant regulations or best practices, she said. For dietary supplements, the questionnaire addresses manufacturers' compliance with the FDA's Good Manufacturing Practices. For bulk herbs, the questionnaire asks questions pertaining to matters such as Good Agriculture Practices, proper identity testing and adequate contaminant testing, said Angle. NCNM also ensures quality by buying local, sustainable, organic herbs and products whenever possible, even if they cost a bit more, she said.
Meanwhile, medicinal herb instruction is a key component of the NCNM curriculum. Students studying for the Master of Science in Oriental Medicine degree from the School of Classical Chinese Medicine (CCM), get a "full immersion" into the art, science and spirit of Chinese medicine based on centuries-old texts. A sizable portion of the school's curriculum involves herbs, herb formulas or plant-derived medicines, and how they may be used to restore the natural balance of the human body. Students learn how to identify herbs through appearance, color, texture, aroma and taste—and which combinations should be employed for which conditions.
"The power of Chinese medicine is in knowing how to diagnose," said Heiner Fruehauf, PhD, LAc, founding professor of NCNM's School of Classical Chinese Medicine.
Fruehauf said that once a diagnosis is obtained, practitioners should apply herbal formulas "safely and for the best therapeutic benefit, making sure there are no interactions with other drugs." He noted that there are different formulas for the health of each organ, which in turn play key roles in the patient's overall health.
Herbs are critical to the practice of Chinese medicine, said Eric Grey, MSOM ('09), LAc, a CCM adjunct professor. "It's half of our two biggest and most well-known therapies. I also believe that herbal medicine serves as a special educational doorway for all of us lifelong students. You can learn so much about the way ancient Chinese communities thought about the body and learn so much about all of Chinese medicine, just by studying herbs."
Joon Hee Lee, DAOM, LAc, an assistant professor in the Chinese medicine school said, "In general, herbs are very important to the practice of Chinese medicine because they are powerful and effective means in treating various chronic illnesses as well as acute conditions. However, [application] may be varied depending on individuals. Those practitioners who focus more on acupuncture and rarely prescribe herbs may consider them less important. For others like Heiner and myself who practice more herbs than acupuncture, herbs are extremely important."
In the School of Naturopathic Medicine, students studying for their naturopathic doctoral degree must pass courses in botanicals and can choose from an extensive menu of electives including classes on Ayurvedic herbs, herbs of the Northwest, and herb gardening.
Glen Nagel, ND ('93), an NCNM assistant professor whose focus is on botanical medicine, first got interested in the field after reading Euell Gibbons' book "Stalking the Healthful Herbs" during his undergraduate studies. These days, while not teaching, he's tending to the Min Zidell Garden, NCNM's 12,000-square-foot botanical teaching garden.
Dr. Nagel takes an almost mystical approach to teaching about medicinal plants, reminding students that plants are living systems and that humans are part of that system. "Are we attracted to plants or are plants attracted to us?" he mused in his office recently, noting that humans and plants both use glucose for fuel and have other similarities, including a molecule that is in both chlorophyll and hemoglobin. That's one reason his instruction doesn't just compare plants and their characteristics, but looks at the plant's whole life cycle from seed to harvest. "Trust in nature is my paradigm," he said, "and understanding the laws of nature, how the body has evolved with plants," is key to the use of plants as medicine.
Students in Nagel's classes first learn about the milder medicinal herbs that have a low chance of side effects or interactions with other plants or pharmaceuticals. That's in part due to the naturopathic principle of "Do no harm." Erring on the cautious side is also tied to concerns with some herbal medicines. Though over-hyped by the media, students need to be aware of the issues, said Nagel.
"There is a cultural and scientific bias against herbs," he said. "That's why we have to be impeccable when we teach students. The truth is most herbs are not that strong."
That might be changing as the medicinal herbs industry moves to a more pharmaceutical model. Nagel, who worked for 10 years with herbal medicine companies, says there are pluses and minuses to the developments. With the adoption of Good Manufacturing Practices in recent years, product quality and safety has improved. However, he said, large retailers, pharmaceutical and food companies control what gets researched and promoted, in part because one positive clinical trial can be a goldmine. That in turn, can lead to a kind of fad herb or "herb of the month" syndrome.
The gold rush mentality is a significant contributor to overharvesting, said Orna Izakson, ND ('09), lead physician of NCNM's Traditional Roots Institute. It also can lead to "bio-piracy" of traditional medicines. In addition to her work at the Institute, which emphasizes community herbal education, Izakson serves on the board of the Herbal Anthropology Project. The nonprofit group was founded in 2013 to help protect and preserve traditional medicine through facilitating compilation and copyrighting of indigenous people's remedies.
Dr. Izakson sees hope in docere, (doctor as teacher), the philosophy that NDs educate while encouraging the active involvement of the patient in their own well-being. Nagel added that in addition to being good teachers, "Future NDs will need to be part chef, part bartender and part doctor," reflecting the growing role of nutrition education.
Looking ahead, he added, "If herbal medicine is supposed to be for everyone, there is a lot more work to do," including more involvement in local herb farming and a lot more resources applied to herbal education.
In the meantime, NCNM's resident experts in herbal and botanical medicine continue their quest to educate—and heal—an ailing world.
As Dr. Fruehauf said recently, "There is nothing more exciting and exhilarating than to see someone get better."
My Favorite Herbs
Lavender, ginger, Rhodiola
Revée "Ray" Barbour, student, naturopathic and Chinese medicine programs
Barbour's all-time favorite herb is the fragrant lavender, which she uses in numerous ways. The plant is nutritive, in that its aroma or tea infusion is deeply satisfying, she said. Lavender is also an antifungal and antiviral, and is known for its calming and stress relief qualities.
Gui zhi and Fu Ling
Eric Grey, MSOM ('09), LAc, adjunct professor, School of Classical Chinese Medicine
"I guess I have the greatest personal affinity for Gui zhi (cinnamon twig) and Fu Ling (poria cocos) as a pair," said Grey, "partly because I take them all the time, so they're familiar. Partly because they are both very interesting organisms out there in the biosphere."
Gui zhi, said Grey, is a warming, spicy herb that warms the yang of the heart, as well as warming and releasing the exterior (as in common colds). Fu ling is known for impacting water metabolism, reducing the overall level of "dampness" in the body, and also has the potential effect to calm the spirit, he said.
Dandelion, willow, hawthorn, thyme, oregano, rosemary, sage, calendula, elderberry
Orna Izakson, ND ('09), lead physician, Traditional Roots Institute
The lowly dandelion, bane of lawn perfectionists everywhere, is among Dr. Izakson's favorite plants. "It's safe and it has been used forever," she said. Dandelion leaves, which are high in potassium, are often used as a cleansing or bittering agent and are popular in salads. The roots are known to have a strong detoxifying effect. Izakson is partial to plants that are easy and inexpensive to grow, are found in the wild, or are otherwise easily obtained. For example, Izakson also likes hawthorn, willow, salad-dressing herbs (thyme, oregano, rosemary and sage), calendula and elderberry. "All of these are growing in front (and back) yards all over Portland," she said.
Stinging nettle, jiaogulan
Glen Nagel, ND ('93), assistant professor, School of Naturopathic Medicine
One of Dr. Nagel's favorite medicinal plants is the stinging nettle. Yes, it will indeed sting you if your bare skin comes into contact with it in nature, but Nagel likes it because it is abundant, edible, and has been used for food, medicine and clothing for many years. A new favorite of Nagel's is jiaogulan, a plant that grows wild in China. It looks a bit like a cucumber and has a sweet and pleasant flavor. Also, he said, a number of scientific studies show that it is adaptogenic (stress reducing) much like ginseng, and helps regulate blood sugar.
Oregon grape, ginger, licorice, boneset
Christopher Randolph, student, naturopathic medicine program
"It's tough to say why I love those plants so much," said Randolph, "ultimately it comes down to years of interaction with them both as a medicine and as garden or forest neighbors." He loves Oregon grape because it grows throughout the region and is a good source of the alkaloid berberine. It is also a good substitute for goldenseal, which is in danger of local extinction, he said.
Gentiana lutea, scutellaria (huang qin)
Lindsay Ronshagen, student, naturopathic medicine program, co-president NCNM Herb Society
Ronshagen said it is tough to pick a favorite because "I have many and it changes by the moment and situation. One combination I particularly like is gentiana lutea and scutellaria. This combination is very helpful in promoting a relaxed state for digestion." Gentiana is one of the bitterest of herbs, she said, and it helps activate the enzymes that break down food.
Herb Society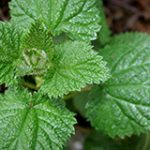 "Hello Friends," the email message began, "The Herb Society's monthly general meeting is being held in room 310 on Wednesday from noon to 1 p.m. Please stop by, kick off your shoes, drink some tea, and meditate with a special plant friend. Hope to see you there! Chris."
The "Chris" in the message is naturopathic medical student Chris Randolph, who serves as secretary of the Society, a unique club founded by Lupin DeMuth, ND ('13), and a fellow NCNM student in 2010.
The purpose of the student-run group, said Co-President Lindsay Ronshagen, also a naturopathic student, is "to actively facilitate a deeper connection between students and the medicinal plants they are studying." The group promotes understanding of herbs and their myriad uses through speaker events, plant meditations and skill sharing. Said Ronshagen, "We support furthering our shared connection to the healing power of nature." Group officers also include Co-President Ashley Rieger and Andrea McBeth-Grieser as treasurer, both ND students.
Said Randolph, "Learning herbal medicine is a hands-on experiential process. It not only requires understanding plant constituents and actions, but also the identification and processing of living plant material. It is hard to include the whole scope of herbal medicine into the limited space available in our curriculum. Herb Society picks up where our academic classes leave off. We provide the chance for students to build personal relationships with plants through a variety of activities."
Among those, he said, are quarterly medicine-making parties, guest herbalists as speakers, and plant identification walks. The latter, said Ronshagen, is a partnership with NCNM's Traditional Roots Institute and the Forest Park Conservancy. "Members of the Herb Society have been leading these (monthly) walks for the past two years to help facilitate learning about our local plants and supporting this connection with nature," she said.
Orna Izakson, ND ('09), said the Herb Society's impact was a key factor in the founding of the Traditional Roots Institute at NCNM, where she is the lead physician. "They do an amazing job."
Chinese Herb Library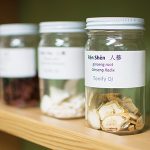 NCNM's Library is known for its extensive collection of books on herbs and natural medicine, including the collection of naturopathic pioneer Benedict Lüst. Now, it can list a "library" of Chinese herbs.
Located in a conference room near the library's main entrance, 159 herbs sit quietly on shelves in large, clear glass containers. The brainchild of student Shelby Smith, the idea was enthusiastically embraced by Librarian Noelle Stello, MSLIS, and put together by library staff, Smith and Assistant Professor Dr. Joon Hee Lee.
Lee, who provided the list of herbs, said "It is like a miniature herbal pharmacy where students can familiarize themselves with real herbs by looking, smelling and touching them. It is a great reference source supplemental to many wonderful books on herbs we have in the library. It can also foster student interests in herbs and help them learn this difficult, but very important subject more effectively."
Top Ten Selling U.S. Herbal Supplements
Cranberry $65.5 million
Garlic $35 million
Saw palmetto $32 million
Soy $28 million
Ginkgo $26 million
Milk thistle $21 million
Black cohosh root $17 million
Echinacea $16 million
St. John's wort $12 million
Ginseng* $11 million
Source: The 40 Top Selling Herbal Dietary Supplements in the Food, Drug and Mass Market Channel in the United States for 2012, SymphonyIRI, Chicago-based market research firm, as quoted in HerbalGram, issue 99, pages 60-65, American Botanical Council. *Refers to Chinese or panax ginseng; does not include U.S. grown ginseng.
Further Reading
Common Herbs for Natural Health, Juliette de Bairacli Levy, Schocken Books, New York, NY, 1974
The Herb Book, John Lust, Benedict Lust Publications, New York, NY, 1974
The Encyclopedia of Medicinal Plants, Andrew Chevallier, DK Publishing, New York, NY, 1996
The Way of Herbs, Michael Tierra, Washington Square Press (Simon and Schuster), New York, NY, 1980