Clinic to Deliver Natural Medicine Primary Care Healthcare Services to County Uninsured
PORTLAND, Ore. (July 16, 2015)— Washington County of Oregon's Department of Health and Human Services has awarded National College of Natural Medicine (NCNM) a two-year grant for a total of $387,000 to provide primary care and preventive services for the county's uninsured patients.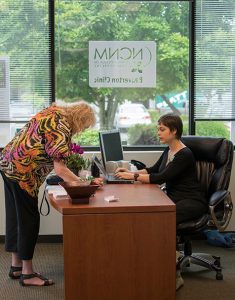 The county is closing two of its clinics and will instead fund safety-net clinics, such as NCNM Beaverton Clinic in Washington County, to continue uninterrupted service to county patients. The grant, with an annual award of $193,500, has the potential to be renewed for an additional three years for a total of $967,500.
This year, NCNM Beaverton Clinic will receive $141,000 to provide naturopathic primary care services, along with $52,500 for preventive services for 2,550 of the county's uninsured patients. Services will include family planning, vaccine immunizations, and sexually transmitted disease (STD) screening and treatments, which will be offered at low or no cost to Washington County patients who are uninsured or underinsured, and are eligible for financial assistance. In addition to underserved patients, the grant allows NCNM to offer discounted vaccinations and STD testing and treatment to patients at all the NCNM teaching clinics—the main NCNM Clinic in Southwest Portland, its satellite clinic in Beaverton, and its 11 community clinics throughout greater Portland.
NCNM Beaverton Clinic offers patients naturopathic primary care and Chinese medicine—including acupuncture. It is staffed by bilingual receptionists and medical practitioners. The clinic, which opened in June 2014, will soon provide a full range of laboratory services, including blood draws, specialized tests and laboratory procedures. It also offers a comprehensive selection of supplements, Chinese and Western herbs, and homeopathic remedies. The clinic's naturopathic physicians are licensed in Oregon to prescribe and review pharmaceutical medications in addition to herbal medications.
NCNM President David J. Schleich recently discussed the gap in primary care services that the college is filling: "NCNM is honored to be selected by Washington County as primary care providers to the clinic patients that the county will no longer serve. For decades, NCNM has offered safety-net health services to the Portland area community. We're delighted to receive the county's vote of confidence in our naturopathic primary care doctors, as well as our clinical services."
In speaking about the closure of the two Washington County clinics, Washington County HHS Director Marni Kuyl was quoted as saying, "These changes will result in more people having access to both primary and preventive health care. Washington County's clinics have never provided primary care. They have offered limited preventive services including immunizations, family planning and STD treatment."
Natural Medicine and Vaccinations
While there are a variety of different views within the naturopathic community concerning vaccinations, NCNM has participated in vaccine administration and counseling for more than 15 years.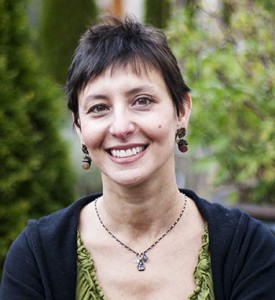 Dean of Clinics Regina Dehen, ND, LAc, noted, "NCNM students have considered the clinical experience of working with mainstream pharmaceuticals, such as vaccinations or contraceptives, to be of tremendous educational value. NCNM abides by CDC's ACIP (Advisory Committee on Immunization Practices) recommendations regarding vaccination administration. Our clinics support vaccinations as a preventive tool to help reduce the prevalence of infectious diseases and believe in educating our patients about their options in considering not only the well-being of family, but of the greater community.
"Whether or not a naturopathic doctor chooses to provide vaccinations or contraceptive management as part of their future private practice, these skills are an essential part of our training as primary care providers," Dehen added.
The Growth of the Beaverton Clinic
NCNM Beaverton Clinic has experienced steady growth since opening its doors last year. In addition to retaining a small group of patients from NCNM's former community clinic at Beaverton's Elsie Stuhr Senior Center, to date it has attracted more than 600 new patients who have never before visited an NCNM clinic or seen a naturopathic primary care physician. Both naturopathic and Chinese medicine are highly effective for a range of healthcare conditions, from common ailments like allergies, or colds and flu, to chronic and acute conditions including diabetes, gastrointestinal disorders and heart disease.
All NCNM patients can schedule appointments with licensed naturopathic primary care physicians or Chinese medicine practitioners. NCNM clinics, which set rates well below the market average for naturopathic and Chinese medicine office visits, also bill insurance. The clinic is empaneled with OHP Open Card and CareOregon, and credentialed with many commercial insurance carriers, among them LifeWise of Oregon and Regence Blue Cross Blue Shield of Oregon.
To schedule an appointment at NCNM Beaverton Clinic, call 503.372.9824.
ABOUT NCNM
Founded in Portland, Oregon, in 1956, NCNM is the oldest accredited naturopathic medical school in North America and an educational leader in classical Chinese medicine and CAM research. NCNM offers postgraduate, graduate and undergraduate degree programs: these include four-year medical degrees in naturopathic and classical Chinese medicine; four Master of Science degrees in Integrative Medicine Research, Nutrition, Global Health, and Integrative Mental Health; and two Bachelor of Science degrees in Nutrition and Integrative Health Sciences. NCNM's Helfgott Research Center offers students the opportunity to participate in groundbreaking evidence-based research with renowned investigators. The medical college's teaching clinics, including NCNM Clinic, the Beaverton Clinic, NCNM SIBO Center for Digestive Health, and the college's many community clinics, provide low-cost medical care throughout the Portland metropolitan area. NCNM practitioners, residents and student interns conduct approximately 40,000 patient visits per year. NCNM also provides community education through the NCNM Institutes: Women in Balance, Traditional Roots and Food as Medicine.