Longstanding Director Dr. Willow Moore Elected Board Chair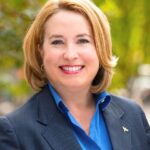 PORTLAND, Oregon (Dec. 17, 2015) —National College of Natural Medicine announces today that banking executive Jodi Delahunt Hubbell has joined the medical school's board of directors. The college also announced the election of Willow Moore, DC, ND, as board chair, replacing Ellen Goldsmith, LAc, ex-officio past chair, who recently retired after more than a decade of service.
Delahunt Hubbell, who has nearly 30 years of diverse banking experience, is currently executive vice president and director of risk management, enterprise risk management at Zions Bancorporation, a financial services company located in Salt Lake City, Utah. In addition to her expertise in risk management, Delahunt Hubbell brings a wide range of banking leadership experience to NCNM's board, including commercial lending, small business banking, finance, service quality, business development, retail banking and consulting.
A longtime Portlander, Delahunt Hubbell served as a senior banking executive for many years before joining The Commerce Bank of Oregon in 2007, where she became president and CEO in 2012. Earlier this year, she helped orchestrate a merger of The Commerce Bank of Oregon with The Commerce Bank of Washington, a fully-owned subsidiary of Zions Bancorporation.
In 2013, she received a Portland Business Journal "Woman of Influence" award, recognizing her regional business leadership. Delahunt Hubbell has a long history of past board and community service in the Portland area: Albertina Kerr Centers; Regional Arts & Culture Council; Oregon Museum of Science and Industry; and Literary Arts.
NCNM President David J. Schleich welcomed Delahunt Hubbell to the NCNM board, noting that her considerable business acumen will be advantageous as NCNM expands its campus to accommodate growing student enrollment, faculty and staff.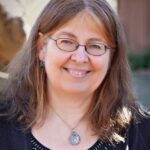 Dr. Willow Moore is a 1983 graduate of NCNM, a naturopathic physician and a chiropractor. She has a private practice in Vancouver, Washington, and is licensed in Oregon and Washington. In addition to her six years of service to NCNM's board, she presently serves on the board of Phoenix Rising Transitions, an organization that helps newly released inmates transition from prison to community. Moore also is a certified Eponaquest instructor for equine facilitated learning.
Moore has served on the board of American Association of Naturopathic Physicians, the American College of Naturopathic Obstetricians, and the Montana Board of Alternative Medicine.
In announcing the changes to the NCNM board, President David J. Schleich said, "As NCNM continues to evolve, its board members bring wide, highly valued experience in naturopathic and Western medicine, real estate, strategic development and planning, brand strategy and finance."