Speakers Include Author & Nutritionist Sally Fallon & Dr. Kent Thornburg, OHSU
PORTLAND, Ore. (Feb. 3, 2016)—The Food as Medicine Institute at the National College of Natural Medicine (NCNM) will host its third annual Food As Medicine Symposium on Feb.13-14, offering continuing education lectures for healthcare providers and seminars for the general public.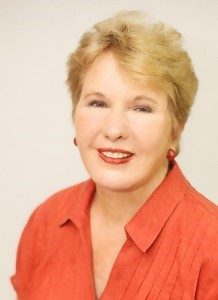 The line-up of speakers for the two-day conference include Sally Fallon Morell, nutrition author and founding president of the Weston A. Price Foundation, who will give the keynote address on fat soluble nutrients for gut and brain health; and respected NIH researcher and OHSU Professor Kent Thornburg, PhD, director of the OHSU Bob & Charlee Moore Institute for Nutrition & Wellness. Dr. Thornburg will address the maternal diet, body-type and other indicators of adult-onset disease.
NCNM Vice President of Advancement Susan K. Hunter noted that the "food as medicine" movement is sweeping the country as more people seek to learn about impacts of food choices on health.
Said Hunter, "The concept of 'food as medicine' has been the foundation of our medical curricula since 1956. We're delighted that the health impacts of nutrition are spreading—and excited to share our expertise with the wider healthcare community and the families who want to cook nutritious, tasty meals."
The Food as Medicine Symposium will provide a range of topics for healthcare professionals or the general public: the missing link to optimal health; food allergies and mental health; eating and arthritis; the nutritional power of herbs; fat and chronic disease; the impact of diet on sports performance and injury recovery; and more.
The public track, "Healing with Traditional Foods," offers practical tips for optimizing health and creating delicious meals. The professional track will assist health professionals in developing a stronger understanding of the evidence-base behind therapeutic diets. The symposium also brings local businesses and organizations together to share food samples and product information related to natural and healthy foods. Farm-to-table lunches will be catered by The Lamb's Table.
The Food as Medicine Institute was launched in 2014 to meet the demand for community education concerning nutrition and preparing healthy, delicious meals by offering a series of 12-week workshops in NCNM's state-of-the-art Charlee's Kitchen. The Institute also offers a variety of lectures, workshops and conferences for healthcare professionals who want to expand their understanding of the relationship between nutrition and health as a means of preventing and reducing chronic disease.
To learn more or to register for either event, visit foodasmedicineinstitute.com.