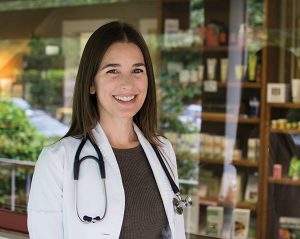 According to the American Medical Association's online AMA Wire, medical residencies go back more than 125 years. Residents once actually lived in the hospital—thus the name—and were in a great position to work with patients from admittance to discharge, on the way to becoming full-fledged physicians.
Although one could argue that the ancient Chinese and ancient Greeks, with their strong master-to-student medical traditions, had a kind of residency way back in time, NCNM is credited by NDhealthFacts with the first modern U.S. naturopathic residency in 1979.
From the beginning, the biggest difference has been money. Allopathic residencies receive federal money through Medicare, naturopathic residencies do not. So, natural medicine educators depend heavily on corporate support to give newly minted graduates additional clinical experience to deepen their ability to treat disease and enhance their careers. Also, getting a job right out of med school certainly helps pay off those student loans.
At NCNM, the number of residencies remains small at 44 but is growing. Some 15 residencies are onsite, funded by the college. The remaining 29 residencies at 23 remote sites are supported primarily by the hosting doctors, but with key support (about 20 percent) coming from sponsoring companies. One of the leading residency sponsors is Canada's Nutritional Fundamentals for Health (NFH), which contributes to three of NCNM's naturopathic residencies each year. Hevert Pharmaceuticals also helps support three annual ND residencies, and Alletess Lab sponsors one. In addition, NCNM's School of Classical Chinese Medicine launched its first two annual residencies in 2015 thanks to BEMA Botanicals.
NFH sponsorships include A Woman's Time clinic in Portland, Oregon, Lokahi Health Center in Kailua-Kona, Hawaii, and A Family Healing Center in McMinnville, Oregon. Dr. Leah Gillingham, chief scientific officer for NFH, said the supplement company's support for residencies neatly dovetails with NFH's health and wellness mission, its strong interest in evidence-based research, and continuing education support for the naturopathic profession.
Said Gillingham, "While naturopathic medicine is [experiencing] exciting rapid growth, there are a limited number of residencies available…and financial support is needed. NCNM provided the opportunity to partner with NFH in the expansion and refinement of the residency network." The company has committed to five years of support for NCNM residencies, totaling $162,000.
That support is greatly appreciated at NCNM. Said Melanie Henriksen, ND ('06), dean of the School of Naturopathic Medicine, "Because we don't qualify for federal funding, growing residencies is something that has been a consistent struggle." She said most students would like to move into a residency upon graduation, and most healthcare facilities would like to see the experience on graduate's resumes. "Funding support from outside companies is one way that the profession is working to bridge the need. We are extraordinarily grateful to the companies that do choose to offer financial support to naturopathic residencies."
Dr. Henriksen said care must be taken to avoid conflict of interest, "which is why the residency director and the residents themselves have very little contact with the companies. From an academic perspective, it is our job to assure an unbiased education and we have multiple processes in place to assure that is the case."
"It's so important," agrees Leslie Fuller, ND ('09), associate dean of Residency and Academics. "Anything we can do to help these (residency) sites the more good it does." Naturally, she would love to expand the highly-competitive spots with additional outside funds. Dr. Fuller fondly remembers her own time as a first-year resident at the NCNM Clinic and second-year resident at Portland's Nature Cures Clinic. She had extensive clinical/ patient experience during her doctoral program, but was able to quadruple that time as a resident. "It hugely helped me," she said, "Being able to walk into a treatment room with comfort after a year of patient care was big."
Tori Hudson, ND ('84 ), medical director at A Woman's Time clinic in Portland, one of the NFH sites, knew she wanted to do a residency from the first day of her student orientation. Dr. Hudson became an NCNM resident in 1984, when there was only one position. She and two other grads concocted a plan to share the slot, with all three working full-time and splitting the pay three ways. Hudson's clinic hosted the first integrative medicine residency for NCNM grads in 1996, she said. Ever since then, she has offered an accredited residency at her clinic. Although NCNM's doctoral program includes 1,200 hours of clinical time over four years, graduates really benefit from residencies, she said. "A residency offers a much faster clinical learning curve, a wide range of clinical experiences, mentorship, opportunities for joining a practice, career opportunities imagined and not yet imagined, a guaranteed income and malpractice insurance." Residencies also often come with health insurance, a retirement plan and paid CME, she said, and offer a more certain path to financial and clinical success.
"My goal is to have it be a successful stellar learning experience and career building opportunity for each resident; provide them with the knowledge, experience, salary, health insurance and CME that they need to feel secure; and have it work to the benefit of my patients at A Woman's Time," she said.
Overall, though progress has been slow, Hudson said there are now about 60 ND residencies nationwide, funded through a combination of support from naturopathic doctors and colleges, corporations and the nonprofit Naturopathic Education and Research Consortium (NERC). About two new spots are added each year, not a bad comparison to the one lone residency at NCNM 36 years ago, she said.
"The future is getting brighter for ND residencies," said Hudson, "but, to bring more residency opportunities to graduates, it is going to take more than the generosity of just the schools and the NERC clinics. It's going to take grant money, government money, visionary money." NFH's Gillingham echoes those sentiments. "The naturopathic profession is in great need of more residency opportunities, and financial support is essential to its success. NCNM's residency program is uniquely positioned to place new naturopathic medicine graduates within successful, thriving and cutting-edge naturopathic medical clinics, enabling a dynamic learning experience under the mentorship of leaders in the field.