National University of Natural Medicine Women in Balance Symposium, March 25-26
PORTLAND, Ore. (March 8, 2017)—National University of Natural Medicine (NUNM) will hold its fifth annual Women in Balance Symposium featuring medical experts who will address some of the most complicated women's healthcare issues facing practitioners today, including topics ranging from the treatment of endometriosis to infertility and hormone replacement. The symposium will be held March 25-26 on the NUNM campus.
The target audience for the conference includes practitioners and healthcare professionals in all fields of medicine. The conference will also be offered through streaming live video and recording for a national audience.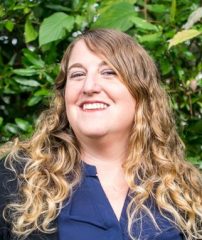 NUNM's Women in Balance Institute, which hosts the symposium again this year, was established in 2012 to provide community education and research on hormone imbalances and other key topics in the field of women's health. Women in Balance Institute Lead Physician Madeleine Portuondo, ND ('06), who recently assumed leadership of the Institute, said this year's symposium addresses some of the most perplexing challenges facing female patients.
"Women often suffer in silence after having given up any hope that they'll receive medical relief for certain intractable conditions, like endometriosis, for example. Meanwhile, there are amazing breakthroughs by doctors like Jonathan Wright, MD, the author of No More Pain, who have found natural remedies effective in mitigating the worst symptoms of women's health conditions," Portuondo said.
"We want to provide a forum for the physicians who are making progress in women's medicine. We're so excited to have Dr. Wright join us this year as our keynote speaker at the Women in Balance Symposium."
In addition to keynote speaker Wright, other presenters at the symposium include:
Chris Meletis, ND ('92), "Female Fertility: Establishing a Healthy Ecology"
Amy Day, ND ('04), "Managing Endometriosis: Naturopathic Care is Key"
Jennifer Lush, ND, "Perimenopause: What It Is and How to Diagnose and Treat"
Neil McKinney, ND ('85), "Life in the Balance: Healing Women With Cancer"
Other topics will include: PCOS, amenorrhea, hormone imbalances and more. Physicians will learn how to successfully manage health concerns utilizing assessment tools, such as lab testing and imaging. They will receive updates on pharmacologic, nutritional and herbal treatment protocols.
Continuing Education Units
13 CEUs (including 2.5 pharmacy) pending approval by OBNM
13 PDA points pending approval by NCCAOM
13 Category B Hours approved by California Board of Chiropractic Examiners
Webinar attendees can also receive CE credits for live participation.