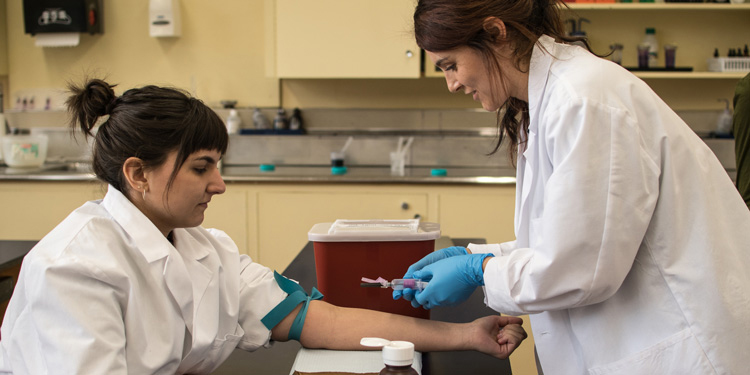 The 6th annual Naturopathic Medicine Week (NMW) is a cause for celebration and it's taking place Oct. 7–13! In 2013, the U.S. Senate unanimously designated a week in October as NMW. "Congress has recognized the important role naturopathic medicine plays in effectively addressing the nation's health care needs as well as in addressing the increasingly severe shortage of primary care physicians," said Jud Richland, former CEO of the American Association of Naturopathic Physicians.
There are so many reasons to celebrate when we think about the impact natural medicine has had in the U.S. While healthcare costs continue to be on the rise, naturopathic doctors (NDs) continue to lower healthcare costs by getting at the root cause of diseases, therefore eliminating expensive, repetitive treatments that are only treating patient's symptoms. On average, naturopathic medicine is significantly less costly than conventional medicine according to the National Center for Complementary and Integrative Health.
NUNM is doing its part to make sure natural medicine is available and accessible. With two clinics recognized as Tier 4 Patient-Centered Primary Care Homes, NUNM Health Centers have been recognized for reducing costs, and improving chronic conditions and overall wellness for our patients.
And integrative medicine is on the rise. NDs and MDs are increasingly working together for improved patient outcomes—for example, in cancer care. The National Cancer Institute says 1.7 million new cancer cases will be reported this year alone. The news is not all grim, as patient outcomes are improving considerably as integrative and natural medicine becomes more prevalent. According to the Association of Accredited Naturopathic Medical Colleges, teams of clinicians and naturopathic oncologists are working together and using natural therapies, including nutrition and lifestyle suggestions, counseling, pain management, mind/body medicine, acupuncture, botanical medicine and nutritional support.
Join us as NUNM celebrates this week with discounts and special offerings on campus. The NUNM Store is offering discounts on books and other items. And be sure to stop by the Lair Hill Health Center and Medicinary to see what they have in store for you!