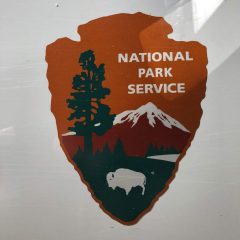 A degree in the natural medicine field may lead you down paths you never thought possible! In fact, NUNM alumnus Les Moore, ND, MSOM, has been appointed to the National Park System Advisory Board (NPSAB) by the Secretary of the Interior. Dr. Moore has always had a love for nature, which lead him to natural medicine. After earning a bachelor's in Natural Resource and Conservation Management from Western Carolina University, Dr. Moore completed a Doctorate of Naturopathic Medicine and a Master of Science in Oriental Medicine from NUNM. He was then appointed and served on the Board of Professional Medical Conduct at the New York Department of Health for 10 years.
Currently Dr. Les Moore practices naturopathy and acupuncture in Pittsford, New York. He also serves as senior pastor of Wellspring Church in Clifton Springs, which annually feeds 12,000 people, distributes clothing and furniture to 2,700 people, and provides a free clinic and pastoral counseling to 1,500 people.
"I believe our national parks and historic sites and trails are like national or cultural acupuncture points, special places where healing can occur." – Les Moore
Dr. Moore says that he is extremely honored to be appointed to the NPSAB. The National Park System Advisory Board is comprised of 12 citizen advisors chartered by Congress to help the National Park Service care for special places so that all may experience the United State's heritage. The Board advises the Secretary of the Interior and the Director of the National Park Service on matters relating to the National Park Service, the National Park System, and programs administered by the National Park Service. This includes the administration of historic sites and buildings, the designation of national historic landmarks and national natural landmarks, and proposed national historic trails. The Board also may advise on matters including recreational use of any land managed by the Department of Interior.
Read the Daily Messenger's story on Dr. Moore here.