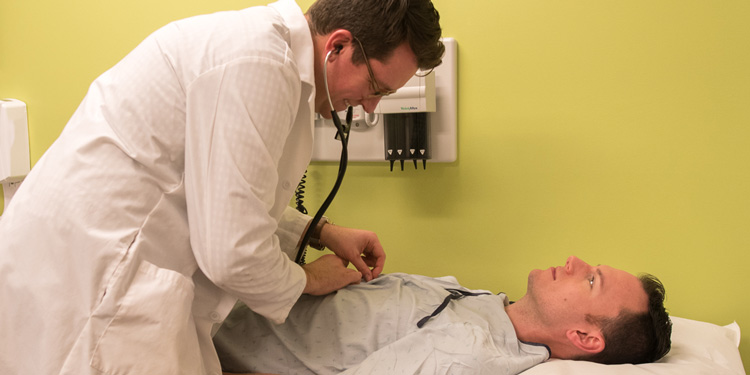 NUNM's own Crane Holmes, ND ('16), is featured in an Associate of Accredited Naturopathic Medical Colleges (AANMC) article about naturopathic approaches to irritable bowel syndrome.
Dr. Holmes is certainly an expert on the subject after completing two years of medical residency under Dr. Steven Sandberg-Lewis, founder of NUNM's SIBO Center. Additionally Dr. Holmes supervises students at NUNM's Health Centers, focusing on gastroenterology and primary care. He continues to collaborate with NUNM as an adjunct professor teaching dermatology, minor surgery and gastroenterology.
Read his takeaways on IBS and gut health on AANMC's blog.