Demand for naturopathic medicine is building in the United States. There's no shortage of websites, blogs, magazine and news articles touting the benefits of healthy living. We've seen a virtual revolution in health care taking place in the last 10 years as patients seek natural approaches to health. This has elevated the dialogue concerning naturopathic licensing in state legislatures across the country. Today more states are concerned about the critical shortage of primary care practitioners and the associated impacts to patients' access to care.
Accredited naturopathic medicine programs, like NUNM's, are fulfilling this growing demand with practice-ready graduates trained as primary care providers with a strong grounding in natural medicine. One by one, states are giving a thumbs-up to license naturopathic doctors (NDs). Most recently, New Mexico and Idaho legislators approved naturopathic licensing in their states, bringing licensure to a total of 22 states, two U.S. territories, the District of Columbia, and five Canadian provinces. But there are more signs of change on the horizon.
There are licensure bills pending in seven other states, and four more states planning to file for licensure this year. Another six states are preparing to do so within the next two years, as well. Seventeen more states moving toward licensure! That's a lot of positive momentum in the national campaign to regulate and license NDs.
But what does it mean for patients, naturopathic physicians and students?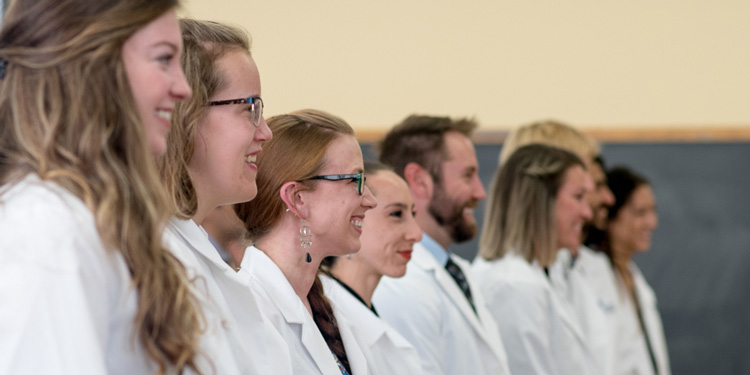 What is a Medical License? And How Do Naturopathic Doctors Qualify for One?
Medical licensing―whether allopathic or naturopathic―exists to ensure that practicing physicians legally meet standards of quality; that they can practice medicine competently and safely, and will continue to update their medical education throughout their careers. Once licensed, NDs are required to complete hours of rigorous continuing education; 35 hours per year in Oregon.
Following graduation from an accredited four-year naturopathic medicine program, NDs are deemed qualified to practice medicine only after having passed the NPLEX board examinations, testing their understanding of biomedical and clinical sciences, as well as their diagnostic and therapeutic knowledge.
The first ND licensing exam, on foundational medical sciences, is similar to those used by conventional medical schools. It tests the applicants' knowledge of anatomy, physiology, biochemistry, pathology and pharmacology. The second exam assesses an applicant's grasp of standard clinical sciences such as diagnosis, responding to medical emergencies, and pharmacotherapy. They are also tested on the unique modalities of naturopathic medicine: for example, clinical nutrition, botanical medicine and physical medicine. Applicants having passed the NPLEX exams are then required to pass exams that are specific to the state or jurisdiction in which they seek to practice.
Oregon has the Broadest Scope of Practice in North America: Patient Care from Birth to Death
Scope of practice for naturopathic physicians varies greatly among states. This can include differences in whether or not NDs can perform physical examinations, diagnosis of medical conditions, pharmaceutical prescribing, minor surgery, intravenous and intramuscular administration of medications, deliver babies, coordinate care among a team of doctors, refer to specialists, and order and interpret diagnostic studies —including laboratory tests (for example, blood, urine, stool, swabs and biopsies) and diagnostic imaging, such as X-rays, ultrasounds, MRIs and CT scans.
Historically, Oregon has been and continues to be the leader in an ever-expanding scope of practice, and NUNM's students are educated to practice the broadest scope of medicine possible anywhere in North America—NDs in Oregon are recognized by the State of Oregon as primary care physicians (PCP).
This recognition is significant and has opened doors for Oregon NDs in hospitals and integrative clinics throughout the state. Our students go far beyond theoretical knowledge—which is the case in Canada, for example, where the scope of practice is very restrictive. In Oregon, NUNM students are trained in a wide range of areas. These include:
Performing physical examinations
Administering immunizations
Prescribing or modifying prescriptions of pharmaceutical drugs
Providing IV/parenteral nutrient therapy
Accessing and contributing to regional/national electronic health record repositories
Referring to medical specialists
Collaborating in healthcare teams
Performing minor surgery
This valuable hands-on experience perfectly positions our students, giving them confidence as well as a broad range of skills prior to licensing and practice.
In Oregon, our evolving scope of practice allows NDs to follow their patients through the entire spectrum of life—from birth to death. Oregon's naturopathic scope has been expanded to go beyond preventive and wellness care by also providing end-of-life. This allows NDs to authorize home health and hospice care, and sign advance directives as well as death certificates―the same as their allopathic counterparts.
Oregon naturopathic licensing is also a gateway to DEA registration, allowing NDs to prescribe nearly all of the same drug formularies available to allopathic doctors. The naturopathic pharmaceutical formulary includes many thousands of medications, including controlled substances, vaccines, antibiotics and contraceptives. NDs are positioned to help their patients address health concerns that require conventional approaches or can be managed by combining both natural/botanical and pharmaceutical medications.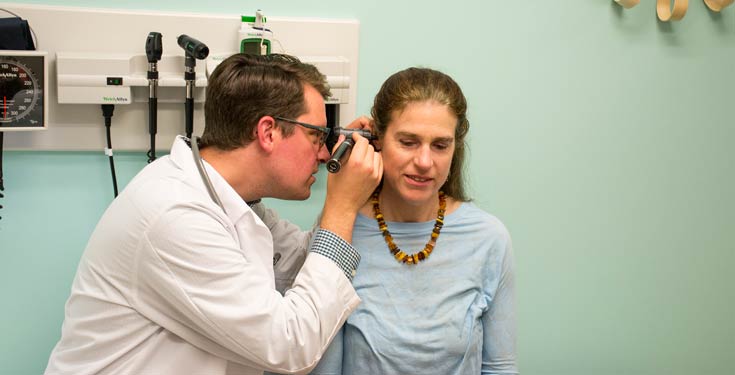 How Does Licensing Affect Careers for Naturopathic Doctors?
Oregon's scope of practice is a bridge between conventional medicine and traditional healing practices, opening the possibilities to a wide range of innovative career options—from working in hospitals, to drug treatment facilities, or veterans' and correctional facilities. They can also work for schools, where they can sign off on concussion assessments and return-to-play forms. NUNM's graduates are opening doors that were once never thought possible by creatively exploring options that appeal to them and their skill sets.
Learning naturopathic medicine in Oregon uniquely prepares students for integrative health careers. NUNM students learn to be primary care physicians at the only school in North America where that's taught in the fullest extent possible—while also learning the tools and developing the unique skills of a traditional nature cure naturopath.
In NUNM clinics, our students use electronic health record systems, collaborate with interprofessional care teams, and learn how to accept and make referrals to medical professionals throughout Oregon and beyond. After they're licensed, NUNM graduates not only have the legal authority to practice, but they do so as highly skilled physicians, confident in their ability to help patients on their journey to health—ready to launch their professional careers anywhere in the United States or Canada.
But what about the unlicensed states? Can naturopaths practice in states that have not yet licensed NDs? They can and they do—and they're very successful! Many of our graduates return to their unlicensed home states to practice strictly as a nature cure practitioner or a natural medicine expert/ consultant. In this capacity, they can select from the whole arsenal of naturopathic modalities to address health issues with their patients. Others work side-by-side or share a practice with an MD who can authorize diagnosis and treatment. At the same time, our graduates are very active in their state naturopathic associations, where the thrust to become licensed takes on unparalleled significance. NUNM assists our alumni by fully supporting them and advocating on their behalf to state legislators until licensure is finally passed and signed into law.
Considering studying naturopathic medicine abroad or in Oregon? We broke down the pros and cons for you.