For some students, studying abroad offers exciting possibilities as you immerse yourself in a new culture. And then there's the value of the U.S. dollar—can I save money by studying where the exchange rate is in my favor?
The answer is yes and no. The U.S. dollar may go a little further in another country if your intention is to stay there after you earn your naturopathic medicine degree. But if you want to practice in the United States, you're going to experience a few hiccups and delays—and more expense—after graduation.
Take Canada, for example. The difference between scope of practice in Canada and in Oregon is night and day. Naturopathic doctors in Canada have a restricted scope of practice, which limits their practice to being naturopathic medicine consultants or specialists rather than clinically trained primary care providers. The Oregon scope of practice is so broad, we wrote a whole article just about the licensing and scope of practice for naturopathic doctors in Oregon.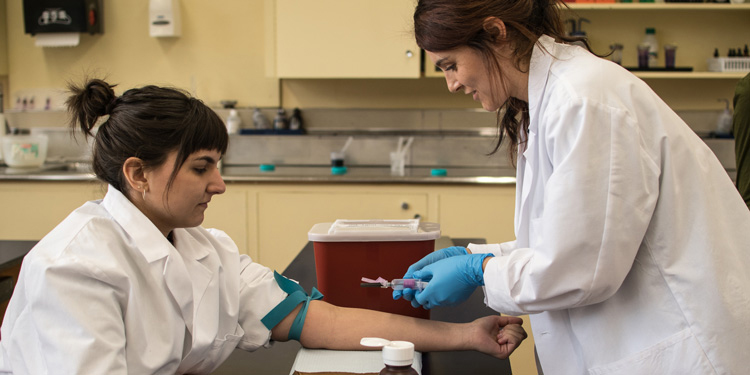 In Oregon, NDs can give a legal diagnosis and provide treatment for acute and chronic medical conditions or disease. Unlike their Canadian colleagues, they're given extensive hands-on clinical training. NUNM students see patients in their first year of school, working side-by-side with their attending physicians to ask questions and learn. They learn about:
Performing minor surgery
Prescribing pharmaceutical drugs, hormones and contraceptive agents
Administering vaccinations
Screening for and treating sexually transmitted infections
Conducting advanced gynecologic procedures, such as colposcopies, IUD placements/removals, hormonal contraceptive implant placements/removals, and endometrial biopsies
Conduct pre-operative clearance for surgery and hospital release discharge visits
During their clinical training, NUNM students learn to work in healthcare teams; they do intake exams; create discharge notes; and coordinate care by referring patients to medical specialists for complex cases, as necessary. At the same time, besides training as primary care practitioners, NUNM students are also experts in naturopathic medicine, which is the preferred first line of defense. During all stages of their education, they are learning hands-on integrative medicine. As they hone their skills, many students develop focused specialties in areas of medicine that hold particular interest for them, like oncology, women's health or gastroenterology.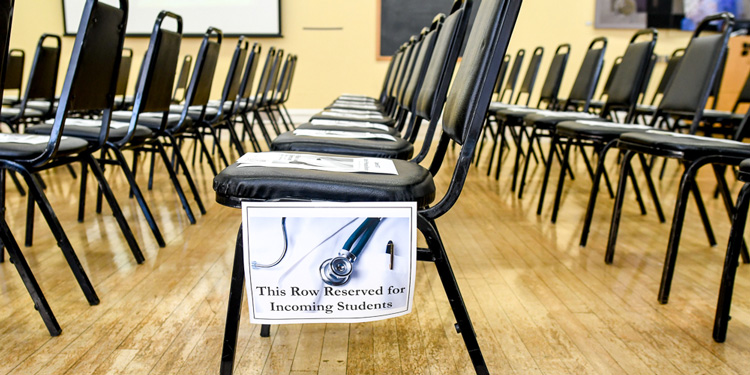 Disadvantages to Studying Abroad
Students who study outside the United States should be prepared that if they're planning on returning to the United States to launch their careers, they'll need to spend more money and time before they can get credentialed to practice and bill insurers (an essential step in practicing medicine), and to bridge the large differential gap in knowledge, skills and judgment that are absolutely necessary to work as an ND primary care provider in the U.S.
The quality and breadth of naturopathic training should be critical qualifiers as you consider where to receive your medical education and training. NUNM is there for you from day one through graduation and beyond. You'll become a highly skilled naturopathic physician, in demand for the knowledge and expertise you offer each and every patient you see—anywhere you practice.
To become the best at the thing you love the most, where you study and learn makes all the difference to your future career. There's a reason that people gravitate to higher education institutions with reputations for excellence—the Harvards, Stanfords and Yales of the medical world—and it's no different when it comes to natural medicine. NUNM has earned its stellar reputation by educating many of the very best naturopathic doctors practicing today. They are putting the "healthy" back into health care.