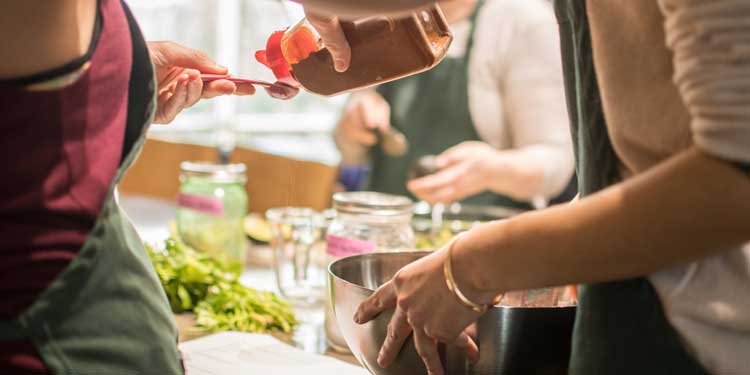 "My goal working with patients is to teach them which foods work for them and which foods don't work for them. Food can be the source of what is ailing us, but it can also be the most powerful medicine to heal. "
NUNM alum Dr. Sarah Axtell ('11) was interviewed by the Milwaukee Journal Sentinel about her naturopathic medical practice and passion for teaching about food. In the article, she discusses her road to becoming a naturopathic doctor, shares tips for cooking healthy throughout the week and getting kids in the kitchen, and plans the recipes for her upcoming "Food As Medicine" workshop. Read the full article on jsonline.com.
Interested in our Food As Medicine Everyday workshops? Learn more about NUNM's FAME Institute here.