In recognition of the invaluable work of naturopathic midwives, we sat down with Nadia English-Williams, ND ('15), a distinguished graduate who holds a doctorate in Naturopathic Medicine and a certificate in Natural Childbirth. Dr. English-Williams shared her personal journey in becoming a naturopathic midwife and shed light on the advantages of a natural approach to childbirth.
A journey begins
Dr. English-Williams' journey began in high school when she witnessed the birth of a cousin and was immediately drawn to the field of obstetrics. After researching different types of care providers, she found her calling in midwifery.
"Out-of-hospital free-standing birth center births would be my preferred practice style and setting," Dr. English-Williams says. "The birthing suites I saw online looked like chic hotels with big, beautiful tubs and the families in them appeared so happy."
As a naturopathic midwife, Dr. English-Williams approaches pregnancy and childbirth differently than traditional western medical doctors. "Our approach is such that if given the right support, low-risk birthing people are statistically likely to have uncomplicated, low-intervention births," she explains. "We focus heavily on relationship and rapport building with clients, nutritional support, and psychosocial/emotional support in addition to the medical aspects of a person's pregnancy. We do these things to help the client feel safe and seen at every step of the journey."
Dr. English-Williams' journey as a naturopathic midwife has not been without its challenges. She notes a lack of pay parity from insurance companies and difficulties in relocating to other states and becoming licensed. However, her work as a midwife has also had its rewards, as she's witnessed the benefits of a natural approach to childbirth firsthand.
The joys of home birth
"In the most recent birth I attended, it was an experienced mother who elected a home birth," Dr. English-Williams recalls.
"Within a couple of hours without much effort or force at all, the baby emerged. She had her fastest, calmest, and easiest birth according to her. From start to finish, that baby came into this world surrounded by serenity, love and confidence."

—Nadia English-Williams, ND ('15)
For women considering a natural childbirth and working with a naturopathic midwife, Dr. English-Williams recommends researching the place of birth and interviewing potential care providers to find the best fit available. She also suggests researching methods and tools to help with natural childbirth, such as birth education courses, hypnobirthing, or watching birth videos online. And if possible, hiring a doula can make a huge difference.
Mentoring the next generation of midwives
Dr. English-Williams' dedication to becoming a naturopathic midwife is a testament to her passion for helping families experience natural and holistic births. Katherine Zieman, ND, LM, and a faculty member at NUNM since 1994, had nothing but praise for Dr. English-Williams. "She was one of the students we identified as having the potential to practice as a midwife," Dr. Zieman said. "She worked hard, was dedicated, and now is a successful practitioner at Canyon Medical Center, a thriving and busy birthing center providing prenatal and postpartum care and attending deliveries."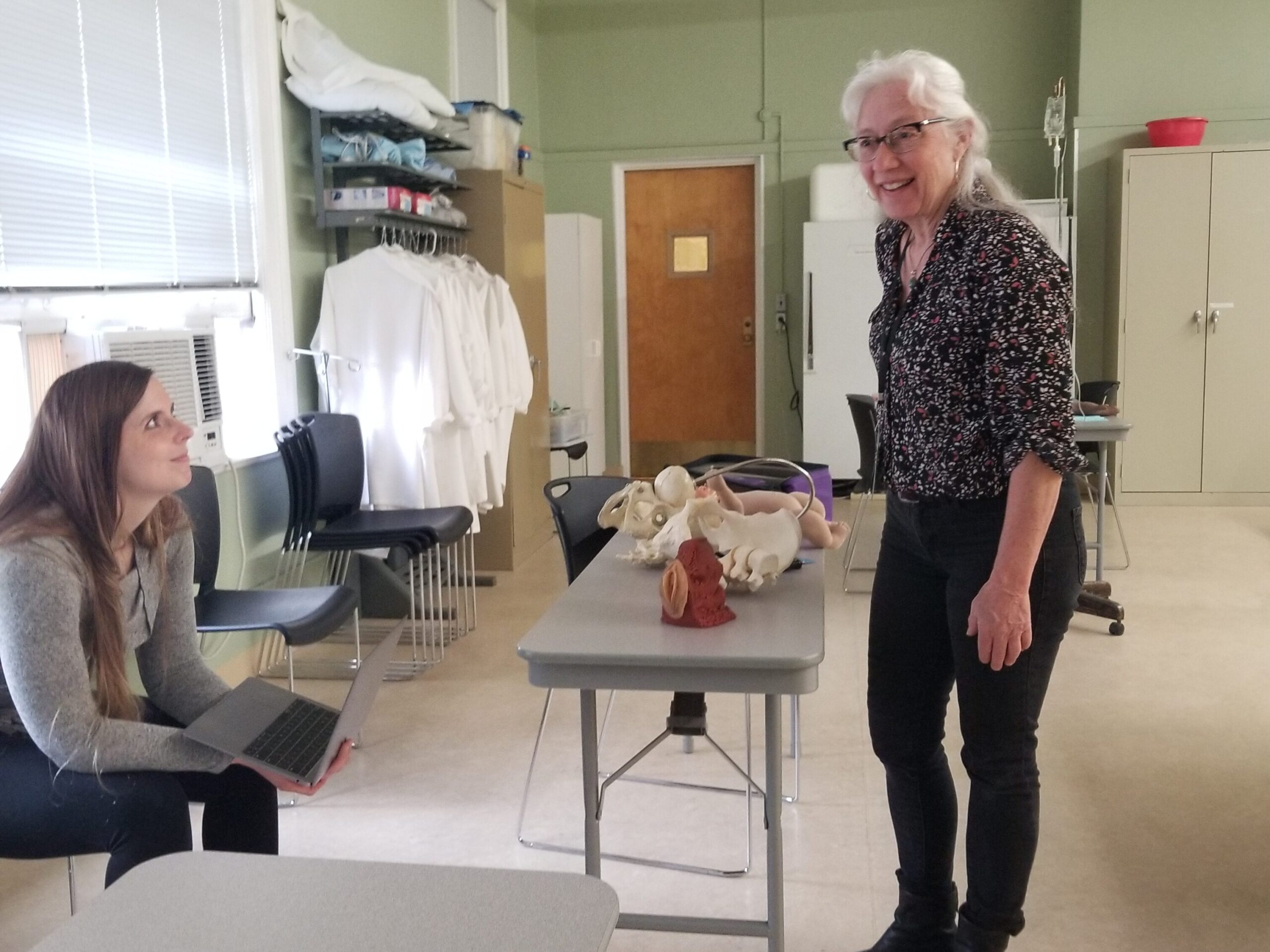 As we recognize the invaluable contributions of midwives and midwifery students, it is essential to acknowledge the resilience and adaptability required to thrive in this profession. Midwives must be able to function with minimal sleep, find joy in the little things, and remain cool and composed in a crisis while thinking fast and keeping everyone else around them calm. Dr. Zieman's advice to her students:
"Midwifery is magical and miraculous; and once you have witnessed one birth, you will be enthralled forever. But, it is also a calling: not everything is easy, so you have to feel solid in your training and know when to ask for help."

—Katherine Zieman, ND
NUNM's Natural Childbirth/Midwifery certificate offers dual training to ND students that uniquely qualifies them to provide comprehensive healthcare for the woman and her family throughout their lives.